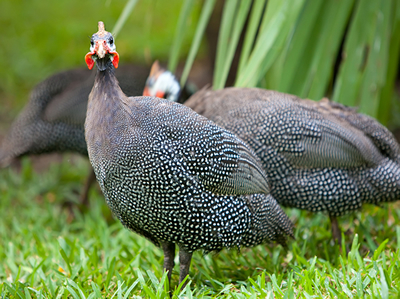 The prices of Guinea Fowls have been projected by dealers to go up in the second quarter of 2018 as the farming season approaches and Muslims are preparing for the 2018 fasting period.
Guinea fowl, which is a common bird reared mostly in Northern Ghana, is seen as a delicious meat widely enjoyed by rural and town folks, gaining national attention in recent years.
The Ghana News Agency market survey in Wa Central Market in the Upper West Region showed that the demand for the birds would most likely grow and supply down as most farmers shifted their attention to crop farming during this season.
Dealers in the half domesticated birds in Upper West said they would have to now turn to neighboring Burkina Faso for more supplies to meet local demands in festive and farming seasons.
A Guinea Fowl dealer, Mr Issah Eliyasu, said business was booming in the first three months of the year 2018 until difficulties set in from April up till now.
"Will have to travel to Noali [local community] in Wa West District of the Region or sometimes travel to Burkina Faso in search of guinea fowls at lower prices to sell in the local market," he said.
The survey established that a big size Guinea Fowl now sells at GH¢30.00 up from GH¢ 20.00, while the medium size ranged between GH¢25.00 – GH¢27.00.
Mr Eliyasu described the Guinea Fowl business as lucrative but said it had many ups and downs ranging from high cost of transport fares, risk of travelling long distances and sometimes the fragility of the birds.
"Anytime it rains, we are always in trouble because we don't have better places to keep them," he added.
The survey also showed that the cost of traveling with an empty Guinea Fowl cage which used to cost GH¢2.00 had risen to GH¢4.00 while the cage containing the fowls had gone up to GH¢8.00 from GH¢4.00.
Mrs Fuseina Fatawu, who sells smoked Guinea Fowls at the Wa-Accra lorry station, told GNA on Wednesday that during the Ramadan [fasting] season many people preferred guinea fowl meat to other livestock because "it is delicious and fatless."
"This time round, they are becoming scarce, we are entering the farming season so during this time people pay more attention to their farm crops and also people like the meat during fasting period because it has no fat," she said.
She stressed that the prices were rising because of the farming season, which was the lean period for the birds coupled with several other factors including; transport fares.
Mrs Fatawu also explained that guinea fowls were the best and cheapest security guards one could employ as they made loud and warning noise anytime there was an intruder.
She said the fowls had been known to scare off dangerous animals and even hawks, "so they are ideal birds to have them integrated into chicken flock as guardians."
Source: GNA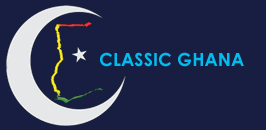 Latest posts by Classic Ghana
(see all)