Ghanaian socialite turned musician Mona Faiz Montrage alias Hajia4Real has encouraged women to work hard to ensure that they become financially independent.
Speaking in an interview with BBC Pidgin, the socialite also disclosed that she had not undergone cosmetic surgery although she has plans of enhancing her body in the future.
"You don't always want to depend on a man, so what if he doesn't give you today, tomorrow you are not going to eat? It shouldn't be like that, we should all work and make our money," Mona said.
The mother-of-one also revealed that she is in a relationship with a Ghanaian businessman who is not the father of her son.
"He's a young businessman and that's all I can say for now. He's not the father of my child.
"I hear certain rumours, p[eople say I have bleached my skin but my dad is mixed, how can I bleach my skin".
She said a lot of the rumours about her on the internet are fuelled by haters.
Surgery
On plastic surgery, she said: "I haven't done my body yet but it's something that I will do soon and I don't see anything wrong with working on your body. It is just like walking into the dentist's office to clean your teeth, there's nothing wrong with being more confident in yourself, if you want to work on my body, honey you should do it.
On what she looks for in a partner
She said she was not interested in dating a lazy guy but preferred someone who could match her work ethic, adding that riches would be a bonus.
How she makes money
She said she was in the fashion industry and deals in clothes and hair.
When quizzed further about how she makes money, the singer who owns a home at Trassacco said she has partners in Tamale, Accra and New York.
"I started business at a very young age and I have business partners in Tamale, Accra, even in New York as well".
Source: Graphic Showbiz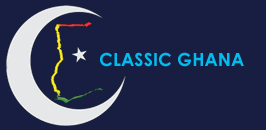 Latest posts by Classic Ghana
(see all)