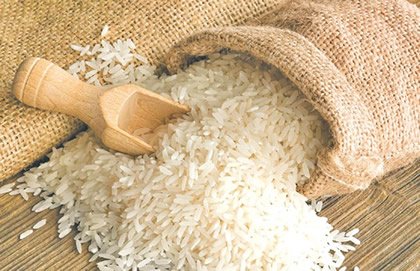 High-quality research is needed to improve food and nutrition security in the West African sub-region, Professor Eric Y. Danquah, Founding Director, West Africa Centre for Crop Improvement (WACCI), University of Ghana, has said.
Professor Danquah said there is, therefore, the need to rebuild agricultural research capacity in the sub-region to develop our institutions into Centres of Excellence for agricultural innovation and quality research needed for the development of game changing products for the transformation of agriculture in West and Central Africa.
He said any country that trains the majority of its gifted students at the graduate level abroad was bound to lose a significant percentage of talent needed for advanced research and called for the strengthening of graduate schools in Africa to attract gifted students.
Prof Danquah lauded governments of West Africa which have signed onto the World Bank Africa Centres of Excellence Impact Project to strengthen postgraduate programmes and called for increased investments in the Centres on a case by case basis.
He said these in an interview with the Ghana News Agency during a recent a two-day workshop on demand-led plant variety design, which was organised by WACCI, University of Ghana.
Prof Danquah said in the past, breeders did not take account of what happens in the market place; adding that a number of improved varieties that do not meet the needs of market and industry have been developed.
He said as part of efforts to address the situation, WACCI has put together a series of modules which would provide students and breeders with the information they need to develop varieties for the market and the industry.
The workshop sought to equip WACCI's alumni from different cohorts, students at various stages of PhD training and Masters' students in Plant Breeding and Genetics in the Department of Crop Science with the knowledge and tools needed for developing varieties for markets and industry.
Prof Danquah said the adoption rates of improved varieties were very low in the sub region adding that only 11 per cent of farmers in the country use improved varieties.
He said if 50 per cent of farmers in Ghana would use improved varieties, productivity would be high and this would satisfy the needs of people and meet the market demand as well.
Prof Danquah said Ghana needs a critical mass of plant breeders well trained with the knowledge and skills needed to develop varieties that would put the smiles back on the faces of farmers as well as meet the demand of markets and industry.
He also said institutions needed strengthening in the area of infrastructure development to allow breeders to deliver on the job.
"Plant breeding has now become a top applied science which means that you need laboratory facilities so that you can use science to get the information that you precisely need to make informed decisions," he said.
Prof Danquah said well-equipped laboratories are needed for effective plant breeding research adding that "this calls for funding agricultural research to enable scientists do what they have been trained to do".
Prof Pangirayi Tongoona, Associate Director of Breeding Programmes at WACCI, said the concept of the demand-led plant breeding is to improve the adoption of improved varieties, as it provides an environment for breeders to interact with people in the value chain.
Mr Mohammed Saba, a final year PhD student at WACCI, said the old methods of designing breeding programmes and trying to develop varieties for farmers have not really worked due to the non-involvement of stakeholders.
He said there is a huge gap between adoption in Africa and other parts of the world; "as such, for us to really compete and be able to feed ourselves; we need to scale up the current practices and expressed the hope that the demand-led plant variety design is the key to achieving that.
Dr Matilda Bissah, a WACCI Alumni, commended the Centre for the initiative adding that the training would enable researchers, structure their breeding programmes such that they would come out with varieties that would be much easier for farmers to adopt.
Source: GNA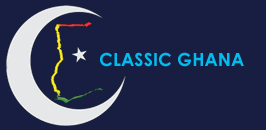 Latest posts by Classic Ghana
(see all)