HIV prevalence among pregnant women in the Volta Region has dropped from 2.7 per cent in 2016 to 2.3 per cent in 2017 according to the 2017 HIV Sentinel Survey (HSS) Report.
Mr Courage Botchway, the Volta Regional HIV Data Manager, said this at the Regional Health Directorate during a press briefing to herald the commemoration of this year's National World Aids Day (WAD) in Ho on December 1.
He said the reduction represented 0.4 per cent and brought the Region to the fourth place in 2016.
He said both Ashanti and Greater Accra topped with 3.2 per cent with Western Region recording 2.4 per cent prevalence for 2017.
Mr Botchway attributed Volta's relative success to taking HIV and AIDS campaign to festivals and other social gatherings as well as consistent education and sensitisation on radio.
He said the Region needed concerted efforts and support of the media, especially radio stations, to ensure behavioural change and elimination of stigma and discrimination against People Living with HIV.
Mr Botchway said the Eastern Region came after Volta with 2.1 per cent, Brong Ahafo 2.0 per cent, Central 1.8 per cent, Upper West and Upper East, 1.3 per cent and Northern Region 0.6 per cent, in that order.
He said though the 2017 national prevalence was 2.1 per cent, the prevalence among the general population was 1.67 per cent with Volta recording 1.7 per cent adding that more needed to be done to control the disease.
Mrs Mary Naa Asheley Anyomi, the Volta Regional Technical Coordinator, Ghana Aids Commission, Technical Support Unit, said the Region was using the opportunity to host the national commemoration to extend its campaign to the unreached.
She said activities to mark the day included media engagements, an outreach at the Ho Central Mosque, and public lecture on: "sociocultural perspective of HIV prevention, treatment and care" at the University of Health and Allied Sciences (UHAS), a health walk, a national durbar at the Ho Jubilee Park and a thanksgiving service.
Mrs Anyomi said the celebration would be under the theme: "Test, Treat to Suppress and Stop new HIV Infections," alongside the global theme of; "Know Your Status."
She called for concerted efforts to achieve the 90-90-90 targets with the ultimate goal of ending AIDS in 2030 in line with the Sustainable Development Goals.
Dr Archibald Yao Letsa, the Volta Regional Minister, in a speech read on his behalf, stated the readiness of the Regional Coordinating Council to support and ensure a successful commemoration of the event to be attended by the President.
Source: GNA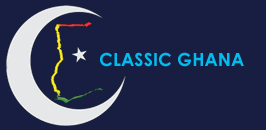 Latest posts by Classic Ghana
(see all)