In April 2015, the Rwandan government established the Mahama Refugee Camp in response to the refugee crisis in Burundi that began following the political upheaval in that country.
Since then, the number of refugees fleeing the Burundian political situation keeps increasing, and today, the Mahama camp houses over 56,000 refugees.
There are concerns that the number could rise as birth rate in the camp keeps increasing and refugees keep arriving almost daily.
According to the UN Refugee Agency (UNHCR), the Mahama camp, just like most refugee camps, is overcrowded and under-resourced and although it is making efforts, alongside other international organisations, to provide the refugees with their most basic needs, this is mostly hampered due to lack of funds.
Basic nutritional needs and supplements that are needed for healthy growth are nonexistent.
Despite the basic feeling that most of these refugees have no hope or joy with an uncertain future, some of them are interestingly using their skills to have their dreams come true.
One of them is 21-year-old Gisella, the co-founder of Top Fashion Models agency (TFM) – a group of models from the camp "who want to break the global media's stereotypes of being a refugee," Helena Christensen, a supporter of the UNHCR who visited the camp recently reported.
Gisella and her colleague models have lived for three years in the camp with limited resources and logistics, but with determination, they have thrived and made their dreams of working in the fashion industry a reality.
Christensen, who photographed the models and took part in a fashion show at the camp expressed her fascination at what she experienced.
"…They're good. Better than good. They're great. Full of attitude and oozing confidence. They're sassy and sexy and fierce. And they completely debunk the stereotypical image of refugees being one monolithic mass of 'the needy'," Christensen, who has experience in modelling wrote about the models in Vogue.
She found that since most of them do not have enough money to buy new fabrics, they often design outfits from "old, recycled UNHCR emergency blankets which sound like a far cry from high fashion," and they do this together with other members of the community.
From rehearsing their poses and catwalks to "pitching themselves" to designers and fashion houses, these models have brought light to their lives in spite of their situation.
They have even gone as far as taking part in the 2018 Kigali Fashion Week this June, Rwanda's longest running fashion event.
"For us, TFM means friendship, love, hope, creativity. It makes us happy to be part of something so special, even if some people laugh at us when we dress up and walk around the camp! Being in a refugee camp isn't easy and we want to bring happiness and light to our lives," Guy, one of the TM founders said.
Source: face2faceafrica.com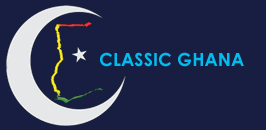 Latest posts by Classic Ghana
(see all)