Under the scorching afternoon sun of Bolgatanga, a rural community north of Ghana, Patience Apambila is splitting strands of dry grass in preparation for weaving them into baskets.
Apambila is one of 200,000 women in Bolgatanga, Bolga for short, who create handwoven Veta Vera grass baskets, famously known as Bolga Baskets.
One of Ghana's biggest Bolga basket exporters, Dominic Abakuri says the practice of weaving baskets is a traditional skill as old as the community and has been passed on from generations.
"Once you are born here, you grow up with the skill from childhood, and then, you do it as a kind of extra activity," he told CNN.
Bolga's soil is not fertile enough for commercial agricultural activities alone. As a result, handwork like pottery and basket weaving are undertaken by women too.
But weaving Bolga baskets is beyond continuing an age long tradition, it is also about creating jobs.
Exporters and local retailers organize these women all year round and pay them to weave the Bolga baskets based on demand.
A lot of women from the community are poor, so, making and selling baskets serve as an additional source of income for them.
Apambila, for example, can take care of some family needs from the money she makes weaving these baskets. "It helps us to set up our children's school bills and do a lot of things," she said.
Boosting the economy
Ghana's non-traditional export sector, which basket weaving falls under, contributes about 20% to the country's export trade, says Afua Asabea Asare, CEO of Ghana Export Promotion Authority.
Through Bolga basket exports to key markets such as the UK, US, Australia, and New Zealand, the sector is increasing its sales potential.
Asare added that in 2017, Ghana exported roughly $800,000 worth of baskets to the international market,
"A lot of countries are interested in our baskets. Denmark, and even the Ghanaian markets," she said.
Abakuri, a Bolga basket exporter, says HomeGoods and HomeSense, both subsidiaries of TJX Companies are some of the big names his company exports to.
Canadian – Ghanaian luxury retailer, Viola Labi, says she grosses $4,000 every month by exporting the baskets to Canada and Zambia.
By 2023, the Ghanaian market hopes to double its exports and international markets for the baskets.
Creating a decent space
The Bolga baskets are undoubtedly booming in and out of Ghana, but weaving them is not without problems.
According to Bolga basket weaver, Apambila, there is no decent place to sit while working. Primary infrastructure like sheds for the weavers to sit in and weave is unavailable. A lot of them stay at home or in different rooms to create the baskets at their leisure time, and this reduces productivity and the ability to meet demand.
"We need a room to sit in whilst weaving. We need a decent meeting place," Apambila said.
If the women get conducive working spaces, they'll be much faster at making the baskets and by extension increase in the volume of baskets produced.
Also, given that the raw material used by these women to make the baskets is not grown in Bolga, transportation is another challenge.
Straws used in weaving are derived from the tropical Veta Vera grass grown in the southern part of Ghana.
Transporting them to the north for weaving, and storing during the harvest season requires investment and money that a lot of exporters and weavers cannot afford.
To combat these issues and further boost the market for Bolga baskets, Ghanaian authorities are working towards planting the Veta Vera grass in the northern region of the country.
The idea is to help the weavers cut transport costs by bringing their raw material closer to them.
"There's going to be a pilot run to see how the grass will do. Hopefully, if this does well in the Northern regions, it means we will have the grass readily available to weavers," Asare told CNN.
Alongside planting grass, the Ghana Export Promotion Authority wants to create spaces and warehouses for weavers.
Electricity, shade, baby nurseries and pretty much anything that will motivate the women to work harder is in consideration, according to Asare.
Upscaling the Bolga basket business is one of the key priorities for Ghana's non-traditional export market to meet its proposed target of doubling the product exports by 2023.
And the women in Ghana's north are working towards this goal, one basket at a time.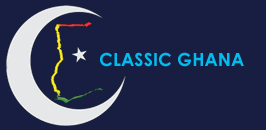 Latest posts by Classic Ghana
(see all)