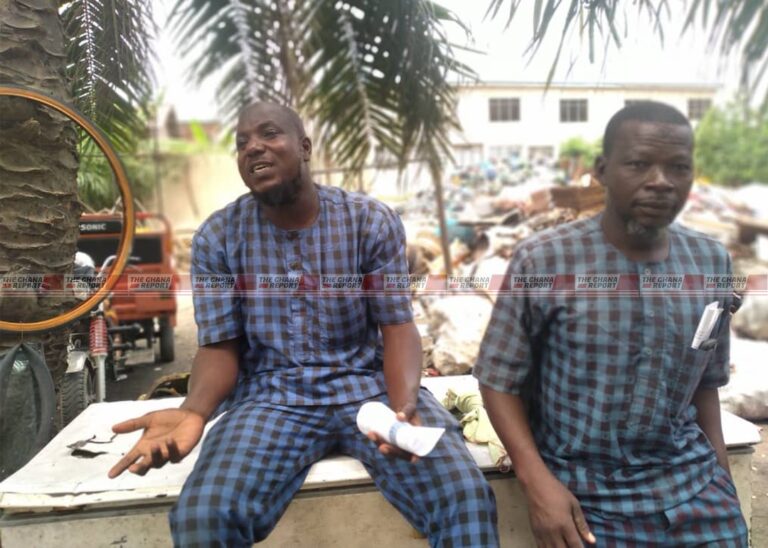 Close to the Pentecost Church in Senya Breku is an acre of land filled with a mountain range of used plastics and metal scraps.
The area is surrounded by filth, and a pungent smell welcomes you as you approach.
No, it is not a landfill site; it is a scrapyard owned by two Nigerien brothers – Haruna Zibila and his younger brother, Iddrisu Zibila.
Haruna, a 41-year-old, migrated to Ghana in the year 2000 to seek greener pastures.
"I came to Ghana because there was no job for me to do in my country [of Niger]…so I started selling jeans trousers then later perfumes, pomade and bracelets [by the streets in Ghana]," Haruna said.
"Business was not how I wanted it as people bought on credit and often reluctantly paid so I switched to clothes but the story was the same," he added
After he had settled, Haruna invited his younger, Iddrisu, to join him in 2006. The two would sell cloth and later start the scrap metal and plastic waste business.
The scrap metal business involves buying and selling metals that have outlived their domestic and industrial use. These metals are usually then good for recycling in the cyclical process of manufacturing.
In the US, the scrap business is worth US$300 billion and contributes about US$40 billion annually to the country's GDP.
It also employs an estimated 36,000 people in over 1,450 companies and was projected to contribute about US$406 billion by 2020 to the US economy.
The scrap metal business in the United Kingdom supports over 10,000 workers and boasts about £6 billion annually, all indicating the value and size of the scrap metal industry globally.
Unfortunately, Ghana's case is different as there are no statistics to assess the value and size of this 'gold mine', even though the industry is viable in the country.
The country's biggest scrapyard was until recently, located at Agbogbloshie, in the heart of Accra. From dawn to dusk, the young, the old, male, and female comb through the dumpsite looking for worn-out fridges, television sets, computers, and other electronic waste to extract copper, brass among others.
The Zibila brothers started their scrap business in 2008 and now have 15 workers. Their yard is arguably the biggest in the Awutu Senya district.
"Some [of the workers] sort out the scraps, others do the weighing and packing," Haruna said.
"We buy 1 kilo of the plastic scraps for GHC1.2 pesewas and the metal scraps for GHC2 or GHC1.50pesewas. It depends on the quality of the metal".
The brothers said they make about GHC 5000 a month from selling the plastic scraps to plastic manufacturing companies in Tema.
"We have an arrangement with a truck driver who transports them to the companies in Tema.
"We sell to companies like SRG Industries Ghana, Poly Kraft Ghana Ltd, Messily Ghana Ltd, and many other plastic manufacturing companies in Tema. That is what they use for plastic bowls, cups, and buckets" he noted.
The Zibila brothers also say they make in the region of GHC 7000 monthly from selling the metal scraps.
"These metal scraps are recycled into steel rods like the iron rods they use for building" he added.
Challenges
The scrap business is a lucrative one and so the Zibila brothers have had to employ the services of a security guard to guard their concession in their absence.
"They steal from us at night so we have employed a security guard who mans this place at night," he said.
Plans of returning home
The brothers say they do not have any immediate plans of relocating back home to Niger.
"I brought my wife and children here. I haven't been to Niger for the past 10years because there is nothing for me to do over there, no job," Haruna noted.
Source: theghanareport.com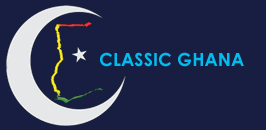 Latest posts by Classic Ghana
(see all)