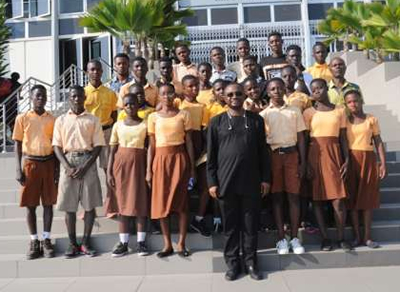 Mr Kobena Mensah Woyome, MP for South Tongu Constituency, has challenged the youth, pupils and students of Ghana to take their education or any apprenticeship programme very seriously to prepare them adequately for responsibilities of adulthood.
"I urge you to take your education and apprenticeship very serious. I was once like you. I never knew I would be MP," Mr Woyome said, adding "one of you can become President of Ghana tomorrow."
In an interaction with the staff and pupils from Agorta District Assembly Junior High School, who visited the Parliament House and observed proceedings before the House went on recess, the South Tongu Constituency Legislator implored the pupils not to play with their studies, so as to acquire knowledge that would qualify them to hold higher public office."
''You need to excel in school to be able to contribute your part to national development. School education is not what will qualify you to be Member of Parliament, but the nature of work requires that you have some formal education, and be able take the interests of the constituents and articulate them in the law making process," Mr Woyome said.
Mr Woyome, a Computer Scientist and Statistician, explained that the works of the various Arms of Government to the pupils, stressing that each must remain independent of the other and explained that the main role of the legislator was law-making, in addition to oversight over the Executive and to represent the constituents.
"The MP is not responsible for the development of the constituency, but rather the Assembly, the MP facilitates the development of the communities in the constituency by asking Ministers, who form part of the Executive Arm of Government questions on issues affecting the constituencies.
The MP, he said, then lobbies the Minister for development projects to be executed by the Assemblies.
These answers give a direction to the Assemblies on the execution of government works in the areas covered in the constituency.
The Judiciary is responsible for the enforcement of laws.
Mr Woyome expressed joy at the visit of the pupils, and promised continuous interaction with them.
He urged them to learn more and become leaders of society in the future.
The pupils, accompanied by Hayford Banahene, a teacher in the school, expressed appreciation to the MP for the encouragement and promised to give of their best.
Source: GNA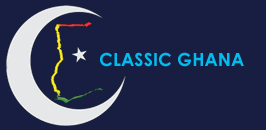 Latest posts by Classic Ghana
(see all)