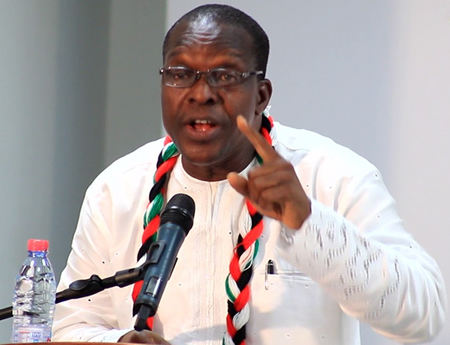 The on-going Western regional tour of Second Deputy Speaker of Parliament, Mr Alban Kingsford Sumana Bagbin, keeps throwing up interesting highlights that enforces the likelihood of he being elected ahead of all the other flagbearer contenders.
Over the weekend, the Nadowli Kaleo MP, whose promise to depart from the divisive leadership style of former President John Mahama, if he is elected flagbearer, was in the Prestea area and the reception was astounding.
A statement from his campaign team and copied to the Ghana News Agency said he was mobbed by enthusiastic townsfolk, hailed by Regional, Constituency and branch executives and then later blessed by a chief.
"To put it very simply, Mr Bagbin has just eclipsed his contenders here in Prestea," Emmanuel Boateng, Branch Secretary in the Prestea Huni Valley constituency of the NDC said.
As part of Bagbin's massive reception, local radio stations in the Western Region have been blazing campaign songs that a group of musicians recorded for him weeks ago.
Many of the townsfolk detained the popular Second Deputy Speaker of Parliament for 'selfies,' while party gurus from the area, including former MPs, former Ambassadors and Constituency executives swelled up around the Nadowli Kaleo MP who intentionally went to the Western region with a small entourage.
The Western regional tour started last week with Takoradi, the regional capital as Bagbin's first point of call.
He met NDC regional executives there and told them that he would be a unifier if he is voted flagbearer.
According to him, the era of disrespect for the Founder and elders of the party would be ended under him and he will leverage an already existing cordiality between himself and the elders of the party, including the Founder, former President Rawlings, to make them father the party again.
As usual, Mr Bagbin reiterated his promise that under his leadership, party executives and members who sacrifice for the party would be rewarded.
After the meeting with the regional executives in Takoardi, he headed to Juaboso and came to Prestea, where he met Constituency executives.
Later, he was hosted by a local FM station, where he reiterated his campaign message.
From there, he paid a courtesy call on the Chief of Prestea Himan, Nana Ntaboa lV, who blessed and prayed for him in his palace.
Cadres in the region too met the Nadowli Kaleo MP and later met the chief Imam for the Prestea Huni Valley Central Mosque, Sheikh Abdul Karim Alhassan, who also offered prayers for him.
The tour so far has covered Sekondi Takoradi, Juaboso, Prestea and Elembele. Hon. Bagbin, who intentionally went to the Western region with a very small entourage however, has had his entourage expanded with many political heavyweights of the NDC from the area, including; former MP for Prestea Huni Valley, Hon. Kofi Blay, Constituency Treasurer, Mr. Oluman Baylor, and a former parliamentary candidate for Sisala East,   Mrs Jemilatu Ibrahim.
"I have not seen this kind of massive support for Bagbin before although he enjoys massive support in other regions". Mrs Jemilatu Ibrahim said.
While touring the region, campaign songs composed for him have been blazing on radio stations there. The songs include, "Come and Save Ghana," and "Vote for Bagbin."
Source: GNA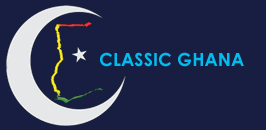 Latest posts by Classic Ghana
(see all)