US President Donald Trump has issued a series of warnings to prepare for Hurricane Florence, which is gathering power as it approaches the Carolinas.
Mr Trump tweeted that this was "one of the worst storms to hit the East Coast in many years".
Florence is at present a Category Four storm, with sustained winds of about 140mph (220km/h).
On its current track it is predicted to make landfall near Wilmington, North Carolina, late on Thursday.
A number of mandatory evacuations have been ordered in South Carolina, North Carolina and Virginia, affecting more than a million people.
South Carolina's Governor Henry McMaster has given the entire coastline until noon on Tuesday to leave.
The University of North Carolina at Wilmington has also ordered a mandatory evacuation of students.
In its latest advisory at 23:00 eastern time (0300 GMT). the National Hurricane Center said of Florence: "Some strengthening is expected during the next 36 hours, and Florence is expected to be an extremely dangerous major hurricane through Thursday."
It said hurricane-force winds would "extend outward up to 40 miles (65km) from the centre and tropical-storm-force winds [would] extend outward up to 150 miles (240km)".
The 23:00 report placed Florence about 465 miles south-east of Bermuda, moving west-north-west at about 13mph.
This would see it pass between Bermuda and the Bahamas on Tuesday and Wednesday and make landfall on the North Carolina coast at about 22:00 local time on Thursday.
The chief meteorologist for WCBD-TV in South Carolina, Rob Fowler, told the BBC that Florence was a large storm and getting bigger, and those even 100 miles away would feel the impact.
He said the predicted heavy rain and storm surges could threaten areas such as Charleston, which is only a few metres above sea level, and that Florence could rival the impact of Hurricane Hugo, which wreaked $7bn (£5.3bn) in damage and claimed 49 lives in 1989.
Schools in affected areas will begin to close on Tuesday and lanes on some highways will be reversed to aid evacuations.
"We are not going to gamble with the lives of the people of South Carolina," Mr McMaster said.
The office of Virginia Governor Ralph Northam predicted "catastrophic inland flooding, high winds and possible widespread power outages".
Rainfall could be up to 20in (50cm) in some areas. This could worsen if, as some meteorologists predict, Florence stalls after it makes landfall.
National Hurricane Center Director Ken Graham told the Associated Press news agency: "It's not just the coast. When you stall a system like this and it moves real slow, some of that rainfall can extend well away from the centre."
A similar event caused devastation in Texas last year when Hurricane Harvey hit.
'We were nonstop'
President Trump has signed approvals for the declarations of emergency in the Carolinas and said he had spoken to the governors of the affected states.
He sent out five tweets over four hours warning people to heed advice and stay safe:
The US Navy is sending 30 ships stationed in Virginia out to sea.
Residents of affected areas have been flocking to stores to stock up on essentials.
Hardware store manager John Johnson told Agence France-Presse news agency there had been a rush on batteries, flashlights, plastic tarpaulins and sandbags at his Charleston shop.
"From eight o'clock 'til two we were slammed. We were nonstop," he said.
Resident Deborah LaRoche told the agency: "It doesn't matter what happened in [previous] storms. This one is different."
Some petrol stations were running dry as customers filled up.
Curtis Oil, a fuel distributor in Chesterfield, South Carolina, said it had been "overwhelmed with requests by state agencies and everybody else".
Source: BBC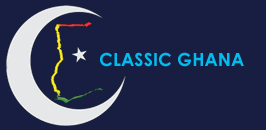 Latest posts by Classic Ghana
(see all)