This April, Piret Aava spent the full duration of a sluggish, five-hour train ride home from Washington, D.C., to New York City drawing nipples. "Someone next to me was looking at me like, What are you doing?!" the Estonia-born cosmetic tattoo artist says with a laugh. But her neighbor also seemed impressed with the lifelike sketches.
Best known as The Eyebrow Doctor, Aava has built an eyebrow microblading empire tending to the arches of Serena Williams, Olivia Palermo, George Clooney, and scores of beauty editors. An appointment with the semi-permanent tattoo specialist comes with a $1,500 price tag, a year-long wait list, and bragging rights to a full-brow look coveted by 40,000 Instagram followers. She's devoted more than a decade to thickening cilia.
But since attending a workshop in D.C. this spring, Aava's become even more invested in a new niche: three-dimensional tattoos of areola for women who've lost theirs to breast cancer.
Nipple tattoos are becoming an increasingly popular option among women who've undergone breast reconstruction surgery after cancer, she says — and with good reason. Scroll through Aava's small but growing gallery of areola, and you'll have to squint to make out that they're actually flat, drawn images. The nipples appear to protrude. The surrounding skin seems to pucker; chapped, dark folds fade into lighter, smoother rings of flesh. They're so hyperrealistic that Instagram, which has yet to #FreeTheNipple, took down a photo of one of her tattoos, citing the platform's strict no-nudity policy. (You'll see for yourself as you keep scrolling into this article.) "I take it as a huge compliment," says Aava, who created a second account, @AreolaDoctor, to make sure her brow-focused page isn't penalized.
Aava caught her first glance of an areola tattoo on a plastic surgery TV show several years ago. But by the time she'd stumbled upon the mesmerizing Instagram accounts of two pioneers in the field, Polish aestheticians Sylwia Dobrowolska and Sylwia Nawrot of Amazink Areola, in 2017, the craft had totally evolved.
She was awestruck by the artistry of Amazink's 3D semi-permanent tattoos — and what they offer survivors.
While breast reconstruction typically does not include the areola or nipple, nipple reconstruction is one option for survivors who wish to restore the original look and feel of their breasts. But it's another surgery and another scar, plus a tattoo is often still needed in order to achieve the complex color profile of a realistic areola. Some plastic surgeons offer tattoos themselves post-op, but surgical expertise doesn't always translate into a fine-arts touch. More recently, an explosion of cosmetic specialists who focus on the areola's aesthetic features has given women less invasive, and more natural-looking options. Aava needed to learn.
She was considering flying to Poland to study at Dobrowolska and Nawrot's Micropigmentation Art & Science Institute, when the Sylwias took their show on the road, holding pop-up masterclasses across the U.S. During a three-day certification program in D.C., Aava got a crash course in making nipples that look as good as the real thing.
Like with semi-permanent eyebrow tattoos, areola tattoos are made by depositing pigment just beneath the outer layers of the skin. But while brows last one to three years and are painted on with a handheld microblading tool, areolas tend to last much longer.  They require a medical-grade cosmetic tattoo machine, which penetrates slightly deeper, to achieve more intricate shading techniques and work through stubborn scar tissue.
"There's a lot involved," Aava says. "Shapes, sizes, color theory, light, how to change scars, the angle and pressure of the needle, the tightness of the skin. You treat scars first if they're in the area. There's hundreds of pigments to choose from. And to make it look three-dimensional and raised in the middle, it takes some practice on paper." Hence, the train-ride renderings.
At the end of the class, Aava administered her first areola tattoo, on a woman who'd had a double mastectomy and wanted two small, matching areola to top her newly reconstructed breasts. The woman cried, as did Aava. "Everybody cries. They're like, 'Oh my god, I can't believe it — they look so realistic,'" she says.
Since then, Aava has done about 10 areola tattoos, and all of the recipients have reported feeling the same way upon seeing their new chests: complete. "To impact someone's life so positively and make them feel better about themselves, it's the best feeling," she says. "It's about giving confidence to women to feel whole again."
Aava has been surprised to learn just how many cancer survivors she knows personally whose lives could be transformed by this treatment. "You don't even imagine how many people don't have areola. When I first started doing it, I was talking to my [eyebrow] clients, and they're like, 'Oh my god, I need it or my mom or my aunt or my sister,'" she says. In the U.S. alone, one in eight women develops invasive breast cancer in her lifetime. That's an estimated 266,120 who will be diagnosed this year alone. "Everybody knows someone who had gone through breast cancer, or they have." For those who choose to undergo mastectomy, these tattoos can represent a new beginning.
That was the case with Bari, who has been an Eyebrow Doctor client for years, though Aava had no idea that the 50-year-old accountant was a breast cancer survivor and had gotten a bilateral mastectomy nine years ago, leaving her without areola. Bari had received breast and nipple reconstruction and, at the time, considered a tattoo, but she'd had such a bad experience that she pressed pause for almost a decade.
"I wasn't thrilled with the plastic surgeon. I basically had a uniboob," she says, so when the doctor offered to tattoo her areola himself, she thought, 'No way.' Bari ended up having a second doctor reshape her breasts. "I have two fabulous boobs, thank god," she says, but without the tattoo, they didn't look finished to her. "I basically had nipples with no coloring, no nothing, just skin tone. The new doctor said he would not do the tattoo. He's a surgeon, not a painter. He's like, 'You need a tattoo person to do this.'"
Nearly 10 years later, Bari saw Aava post about her areola tattoos on Instagram. "I called her and I said, 'I need to tell you something.'" Together, they talked about what Bari wanted, Aava sketched an outline of the tattoo on Bari's chest, and on went the dim buzz of the microblades. A little over one hour after they began, Bari had areolas.
When she looked in the mirror, Bari says, "I teared up. I feel so much more complete when I look at them."
The cost of an areola tattoo varies from artist to artist and depending on factors like design preferences, the extent of existing scarring, and whether the client needs one or two tattoos. Aava charges approximately $1,500 an hour and estimates that one areola takes one to two hours. Because the pigment is less concentrated than traditional tattoo ink, and is therefore metabolized by the body more quickly, it does fade over time. "It gets lighter over many years, so you might need a touch-up," she says. "But as you age, your [natural] areolas get lighter as well."
Aava doesn't plan on stepping back from the eyebrow business, but, she says, "I'm going to make it my mission to find more time to do areolas."
So far, most of Aava's areola clients have come to her through word of mouth, especially as referrals from nurses, doctors, and other hospital workers, who make up almost half her microblading client list, she says. "They always work weird hours and have no time to put on makeup, and they wear masks, so their eyes and eyebrows are the focus point of the face."
No matter what body part she's working on, Aava finds her work most fulfilling when her tattoos give her clients a sense of self-assurance that their health may have robbed them of. "I have a lot of clients who have alopecia — who've gone through cancer and don't have any brows. It's not easy to live without brows, waking up next to a boyfriend and running to the bathroom to put on their eyebrows or sweating and wiping off their brows," she says. "Those have always been my favorite clients, because once they see how realistic their brows look and that they don't come off, it's such a heartwarming feeling to change their life."
But loving your breasts after years of hiding them? That's a singular kind of healing, says Bari.
"I feel sexy," she says. "I looked a little weird for, like, 10 years. If I went for a checkup or massage, I usually said, 'Don't get scared; I had breast reconstruction.' Now, there's no need for me to say anything. Now, when I look at myself, I'm like, 'Wow, look at me. I look perfect.'"
Source: health.com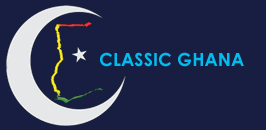 Latest posts by Classic Ghana
(see all)