Although she has parted ways with Rufftown Records, a label she was on for about two years, singer Fantana has revealed that she co-owns the songs she released with the outfit.
Fantana, who released songs So What and Girls Hate On Girls while with Rufftown Records, told Graphic Showbiz recently that, "the songs will still remain under their YouTube page but I have a percentage in it. I can also perform the songs, we have an agreement on that so we are cool," she told Graphic Showbiz recently.
Fantana and Rufftown Records had quite a rocky time and in the days leading to the end of their working relationship, she made some allegations that the label also did not take lightly. It even led to head of Rufftown, Bullet threatening to sack her.
Read also: Let's impact positively with our songs-Akwaboah to musicians
However, they parted on a quiet note and when asked if she now has a good relationship with her former label she answered, "yes, we are ok. Our separation was on mutual grounds, either way, this was bound to happen anyway so it is what it is."
Sharing her thoughts on the difference between working with a label and being an independent artiste Fantana said, "working alone, I have the liberty to do what I want and how I want to do it. I have a good say in how I want my things to be done unlike before."
When asked if the music industry has met her expectations based on her experience so far she said no. "Not really, we still have a long way to go and work to do but I believe we will get there."
Fantana also mentioned that if there is any Ghanaian female artiste she would love to collaborate with, it would be singer Efya.
On a lighter note, the No Dulling singer's revelation when she made her entry into the industry, that she did not know how to cook raised eyebrows but now she says she has learnt how to cook.
"Now I can cook, I have learnt a lot and I'm still learning so that part of me is going well," she explained.
Source: Graphic Showbiz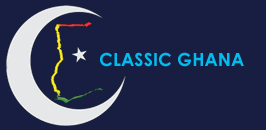 Latest posts by Classic Ghana
(see all)