A victim of kidnapping has revealed the harrowing experience she had when she was abducted by some unknown men after she boarded a taxi at Tema community 18 block factory.
According to Abena, not her real name, even though the taxi driver and the passenger she met in the car looked like regular people, they were kidnappers, as she later got to know.
"Last week Thursday around 7pm, I came to 18 block factory from Tema. I joined a loading taxi. I found myself at a bus stop with a gentleman only.  As we moved, another gentleman joined us in the taxi at another stop. When he joined, he pushed my head under the seat and they asked me to cooperate with them.  The gentlemen asked me if I had cash on me. At the time, I had only GHC40 with me. They asked for my phone and transferred all the money I had in my mobile money account.
"At a point, one of the gentlemen told me something has intervened on my behalf so they won't take me to Sehwi. They later removed my top and tied it around my head and threw me out of the taxi. I later screamed for help and some people came to my aid. A Good Samaritan took me to his house and I freshened and was later sent home, " she recounted on the Morning Starr with Francis Abban Wednesday.
She noted the experience has left her traumatized and scared of her movement.
"I was so traumatized that I was indoors a great part of the time until family and friends came around to ask questions. We went to MTN to verify if the transfer was successful and to which number the cash was sent to.  Fortunately on my part, the transfer was not successful. We later proceeded to the Police Station and I wrote my statement.  I'm so traumatized and afraid to step out. I don't sleep well at night. When I close my eyes I see the beginning and the end of what happened".
There have been rising spate of kidnappings in Ghana lately.
Last week, two Canadians who were kidnapped in Kumasi in the Ashanti region were rescued by the security agencies and have returned home. However, the three girls who were taken in Takoradi since last year are yet to be seen.
Some Nigerians living in Ghana have been arrested along with some Ghanaians over the crimes.
Meanwhile, the Nigerian High Commission in Ghana has appealed to the media and the public to be circumspect with their reports and commentary on crimes committed by Nigerians.
According to the High Commission, it is unfair for all Nigerians in Ghana to be branded criminals because some have been involved in the spate of crimes in the country.
" Suffice to say that at times like this, a situation where five (5) Ghanaians in company of three (3) Nigerians allegedly kidnapped two (2) Canadians but seems to enjoy wider press coverage as a crime committed by the Nigerians and considers Ghanaians only as accomplices leave much to be desired on the objectivity of such report. In the light of the above, the High Commission wishes to appeal to the local traditional media and social media to be highly circumspect in such reportage".
Source: starrfm.com.gh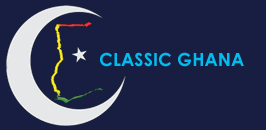 Latest posts by Classic Ghana
(see all)