Actress Juliet Ibrahim has revealed that she was molested four times including once when she only an eight-year-old.
Juliet, 33, told Cool FM in Nigeria that she was molested and raped when she was young.
"With molestation… I think in my book, I probably had about four different recounts in the book and it started at about eight years old, yeah," she said. "I remember it, that was my grand uncle… Then cousins," Juliet told the surprised hosts of the radio station.
She said, she was able to fight off her uncle but the abuse was taken up by her cousins and years later by a man who bribed her nanny when she was 14.
She said writing her memoir titled 'A Toast to Life' has been her therapy and her parents only found out about the incidents after reading the book.
"A Toast To Life".
The book shares Juliet's journey through life and how her family survived back to back wars across Liberia, Lebanon, and Côte d'Ivoire.
In an excerpt from the book, Juliet Ibrahim writes "if only she had asked me why I left him. Then again, I did not ask his ex why she walked away. The gut feeling you have about someone, even when you cannot place your finger on what it is, is important. Do not ignore your intuition.
"Lessons I learnt?
"Over here, it is sisters over bros. Never hurt another woman for the love of a man. If he could hurt and abandon her, he will do the same, even worse to you. Women will be safer if we stop the blind competition with each other over a man's affection."
Source: graphic.com.gh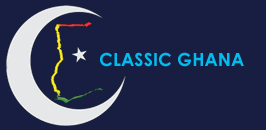 Latest posts by Classic Ghana
(see all)