THE fight that broke out between team members of Dancehall artistes, Shatta Wale and Stonebwoy at the VGMA has generated heated discussions on social media with people condemning the two for their behaviour which took the shine off of the event.
In the midst of the controversy, many have wondered what exactly Shatta Wale wanted on the stage when Stonebwoy was receiving his award for Reggae/Dancehall Artiste of the Year.
There has been a lot of speculation as to what happened on that stage which had the organisers of the scheme, Charterhouse, taking an impromptu decision to postpone the announcement of the winners for the Vodafone Most Popular Song of Year and Artiste of the Year categories.
According to some, Shatta Wale went on stage to cause a scene because he was not happy that Stonebwoy had won.
Others also said Shatta Wale felt insulted when Stonebwoy, just before he went on stage after winning that category put up his five fingers in the air indicating that this was the fifth time he had won it so he had to go cause a scene which is the 'typical' Shatta Wale attitude whenever things don't go as planned for him.
However, the My Level singer has come out to tell his side of the story. In posts on social media Shatta Wale explained that he went on stage to congratulate Stonebwoy and make peace.
He wrote:
"My crew had good intentions moving up there for us to prove that unity to make this 20years celebration a wonderful one but hey ,as usual Shatta Wale dierr Ibe dis ,Ibe dat " so what happened just happen and the sensible ones saw how insecure music has made some people just to pull out guns .."
Source: Graphic Showbiz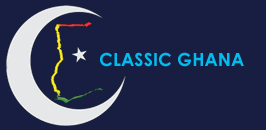 Latest posts by Classic Ghana
(see all)