It appears Damilola Adegbite's much-publicized divorce from Ghanaian actor Chris Attoh really took a toll on her.
According to the actress, despite it being two years since her split from Attoh, she still doesn't feel like dating anyone.
The mother-of-one said she is rather seeking a companion not a boyfriend.
The Nollywood star disclosed this on Instagram while discussing a book she's about to read.
"I was given this book a few months back. I actually never read it. I guess I wasn't eager to get back into the dating game. Truth is, I feel like I still am not. A side of me craves the companionship, you know. A best friend," she shared with her followers.
Damilola however added she would love to have more babies, as her son Brian has been bugging her for a little brother.
"My son recently has started bugging me for a brother though ???? even though I would like a daughter next ??. I want more babies either way!" she said.
Damilola Adegbite and Chris Attoh were married from 2015 to 2017. The pair who started dating in 2012, first met on the set of Nigerian TV series Tinsel.
After their divorce, Attoh married American businesswoman Bettie Jenifer in late 2018. Jenifer was tragically killed two months ago in Maryland, United States.
Source: jivenaija.com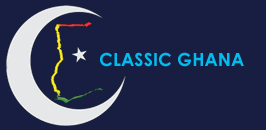 Latest posts by Classic Ghana
(see all)