Dr Ekwow Spio-Garbrah, an aspirant of the flagbearer position of the National Democratic Congress (NDC), says he is the preferred candidate to lead the Party amongst the 11 individuals vying for the position for the 2020 Election.
"By virtue of the long struggle to lead the Party since 2006, I have the integrity, intelligence, track record, the right attitude, and credibility to lead the Party to victory," he said.
Speaking in an interview with the Ghana News Agency in Accra on Wednesday, Dr Spio-Gabrah noted that there is no smack of corruption allegation against him, which makes him the ideal person.
He said another important issue that put him ahead of the other contenders was the likelihood for him to run for two terms unlike some other aspirants who had only one term to rule.
"Why will the Party spend time, energy and resources to front a candidate who can only rule for four years? I am the only one with the pedigree and potential to run for two terms, re-band and transform the Party to set a record by winning the next election," he said.
"Going by the norm, after contesting with late President John Evans Atta Mills and placing second, I am the most qualified candidate for the mantle."
He said although various surveys had predicted that he was the favourite candidate for the position, he appealed to the delegates to vote for him to articulate the visions of the Party and enforce its values of probity, integrity and accountability.
Dr Spio-Garbrah stated that the flag bearer race would be determined by 1000 ex-appointees who benefited from their specific appointments as against the more than 200,000 delegates who got nothing and were dissatisfied.
Asked about the concerns of delegates at the grassroots, he noted that they did not want a leader who could be called "corrupt or incompetent."
"The Party now needs to get fresh, re-energized blood into the system for a new and improved NDC,'' he said.
He said the needs of delegates had changed, hence their call for a leader who would not be an easy target for their opponents come 2020.
Source: GNA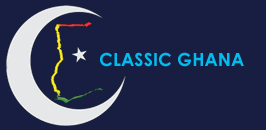 Latest posts by Classic Ghana
(see all)