Stakeholders in the health sector have been called to intensify campaigns in the effort to ensure the early detection, early diagnosis as well as early treatment in the fight against breast cancer.
Dr Edmond Der, Senior Lecturer at the Department of Pathology at the University for Development Studies (UDS), said stakeholders must put together resources and knowledge to create public awareness on the devastating effects of breasts cancer.
He said this would encourage and enhance public responsiveness to reporting the early detection to the various health facilities to ensure early diagnostics for treatment at the early stages of breasts cancer to save lives.
Dr Der was speaking at a breasts cancer public lecture held in Tamale under the theme: "Breast cancer in Ghanaian Women and Men: The case of Northern Ghana".
He said the baseline survey data from June, 2011 to June, 2016 showed a total number of 715 cases of breasts cancer in the Northern Region consisting of 534 (74.7 per cent) females, 181 (25.3 per cent) of males as well as 143 annual incidence recorded.
He said "some 32.2 per cent of all the cases of breasts cancer diagnosed in the period June 2011 and June 2016 were people younger than 40 years and once the person is younger than 40 years, the treatment outcome is poor".
Dr Der said the three northern regions have seen an increase in the cases of breasts cancer incidence and various efforts are being made including the sensitization and the posting of specialists, surgeons, as well as health practitioners to the region.
He said there is the need to intensify the awareness creation effort on breast cancer in the three northern regions.
He urged the public to do away with some outmoded practices and beliefs as to the various ways of contracting breast cancer as well as the means of using traditional forms of treatment adding that "early detection ensures early treatment".
"Once the disease is detected early, the treatment outcome is good and it is proven in the developed world that early detection and treatment is the way forward, he added.
Source: GNA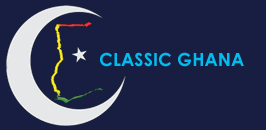 Latest posts by Classic Ghana
(see all)