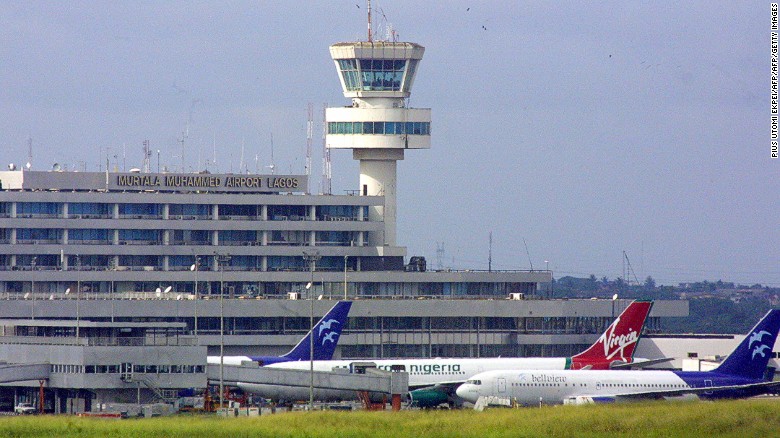 All international flights bound for Lagos, Nigeria, have been diverted to Ghana following poor weather conditions and complications from new equipment installation.
British Airways and Emirate Airlines are among the carriers unable to land at the Murtala Muhammed Airport in Lagos and were instead rerouted to Ghana. The diversions are roiling travel plans for many of their customers, according to statements emailed to affected passengers and reviewed by CNN.
The diversion was as a result of poor weather in Lagos, which is Nigeria's commercial hub, and inadequate equipment to check visibility, according to the country's Ministry of Aviation.
The airport is "in the process of replacing the old category 2 Instrument Landing Systems with the newly procured category 3 system that allows for the lowest visibility landing," said James Odaudu, director of public affairs for Nigeria's Ministry of Aviation.
Instrument Landing System (ILS) works as a signal navigation aid that guides pilots when landing in low visibility. Airport authorities in Lagos experienced difficulties replacing their old ILS with a new one, making it impossible for airplanes to land.
"Unfortunately, there was a malfunctioning of certain components, which, coupled with the unforeseen weather conditions, made landing at the airport difficult," Odaudu said in the statement.
Passengers stranded at the Kotoka International Airport in the Ghana city of Accra have reacted angrily, saying it would have been easier if flights had been rerouted to Abuja, Nigeria's capital city.
Fola Olatunji-David, a technology entrepreneur whose February 11 flight to Lagos was diverted, says British Airways has not made provisions to take them back to Nigeria after initial promises to do so.
"We landed in Accra on Tuesday night and they kept stringing us along. They kept changing the time, saying, 'We will leave at 11 pm, we will leave at 2 pm' but we are still here," he said in reference to British Airways, in an interview with CNN.
Olatunji-David and other passengers have been in Accra for about three days, waiting for flights back to Lagos. He says many flights are fully booked, making it difficult to secure tickets back home.
"The airline became culpable when they left us to find our way home. There are minors on this flight, pregnant women, people who are now forced to get home on their own," he added.
British Airways has not responded to multiple requests from CNN, seeking comment. But according to statements sent to passengers and reviewed by CNN, the airline blamed poor visibility at the Lagos airport and promised to cover passengers hotel, internet, and refreshments costs.
"We regret to inform you that due to the operational constraints, we have had to cancel this flight. We recommend that you make your own travel arrangements to Lagos as we are unable to operate safely in the coming days, " the statement to passengers read.
In the meantime, the aviation ministry says it is trying to get back to normal. Officials approved diversion of more recent flights to Abuja, the country's capital city.
Airlines like Qatar Airlines have already applied to redirect their flights to the Nnamdi Azikiwe International airport in Abuja and got approval for it, Odaudu said.
Source: cnn.com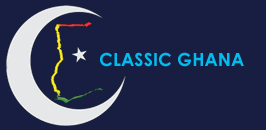 Latest posts by Classic Ghana
(see all)