With the aim to bridge the gap and create awareness in the modelling world in Islam and to educate Muslims on how to embrace the trend and uphold the beauty in their traditional way of dressing with the hijab,Shamfiz J modelling house is set to hold the maiden edition of its fashion show dubbed 'Beyond fashion 2019'.
The event seeks to create business opportunities for both Muslims and other business owners who want to promote their business through fashion.
CEO of Shamfiz J modelling house, Hajia Adiza Bala Faila is a Ghanaian model known for showcasing dress codes to complement an everyday hijab.
Speaking on the event which is set to take off in July 20, 2019 at the Alisa hotel, the CEO of Shamfiz J modelling house indicated that the show will not only create more awareness on this gap in the modelling world (Islam and modelling) but will also cement its name in the sands of time that we have come to stay since we are finally holding an official launch.
"People should expect that they are going to have fun and would want more at the end. There will be lots of glitters and an appreciation of diverse beauty. We will be celebrating differences and advocating for dreams and the need to break barriers. It is going to be fashion and beyond." she added
She added, she could, by establishing this Modeling House, present to other Muslim ladies who love to venture into something like this but who may also have this as a barrier, the opportunity to showcase their talents whilst observing their religiously recommended concept of dressing which is known as the Hijab.
Shamfiz J modelling House was born in 2016 with the aim of promoting the modest brand.
Source: Fashion Ghana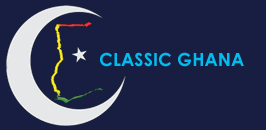 Latest posts by Classic Ghana
(see all)