A Houston-area teen and his family have a lot to celebrate these days after the 17-year-old was granted acceptance to 15 colleges, including all eight Ivy League institutions.
Senior Jeramy Botwe boasts a 4.51 GPA and is the valedictorian of his class at the Harmony School of Advancement in Houston. Botwe learned he was  accepted to Harvard, Princeton, Yale, Columbia, Brown University, Cornell, Dartmouth College, and the University of Pennsylvania last month and has until May 1 to decide where he'll study.
"Well, it's a very surreal feeling, like, to be accepted to all those colleges," Botwe told Click2Houston. "It's an honor to be accepted to one Ivy League, but to be accepted to all these different schools, it's really humbling."
In addition to the Ivies, the Houston teen also received acceptance letters to Stanford University, the University of Chicago, Penn State, Duke University, Massachusetts Institute of Technology, the University of Houston and Rice University, just to name a few.
Botwe's academic feat came as no to surprise to his family, especially his father Kenneth, a single dad who immigrated to the U.S. from Ghana as a teen and joined the Air Force.
"I was very excited, but I have to tell you, I kind of expected it because I've seen how hard he works," he beaming dad told the news station. "In fact, in eighth grade, my son was voted most likely to succeed, and so with humility to do great things."
His older sister Julianah, a University of Houston grad who is currently applying to law school, recalled the moment her brother burst into her room to tell her the exciting news.
"We were both just, like, 'Whoa!' It was a really good moment," she said. "I am really proud of  him. I always kind of knew that he could do something like this. I've seen that he's very diligent in his studies, and he puts his all into anything he does."
"I just want him to go where he will be happy and where he'll have the most opportunity," Julianah added.
As the number of applications to the Ivy Leagues ramp up, admission rates have gone down, prompting some parents to go the extra mile or even take illegal measures to get their kids into the nation's top schools. Such was the case for actresses Felicity Huffman, Lori Laughlin, and at least 50 others charged in a widespread college bribery scheme authorities investigated in a probe dubbed "Operation Varsity Blues."
This year, Harvard University accepted just 1,950 out of 43,330 applicants to join its Class of 2023, with 14.8 percent of admitted students indicating they are African-American or Black, according to theHarvard Gazette. 
"The Class of 2023 is remarkably accomplished and promising by any standard," William R. Fitzsimmons, Harvard dean of admissions and financial aid, said in a statement. "Reading their applications and getting to know these individuals through their unique experiences and talents inspires great confidence for the future of Harvard College and our society."
Even with the crackdown, Botwe had no problem getting noticed by the best colleges the U.S. has to offer. Throughout his high school career, the teen kept his schedule packed with extracurriculars, serving a co-captain of the science club, president of the National Honor Society, Key Club director and treasurer of his student council.
When he's not busy with his head in the books, Botwe said he enjoys playing basketball.
After graduation, the Texas teen said he plans to study pre-med and has dreams of one day becoming a doctor, focusing his research to find cures for diseases like multiple sclerosis and Lou Gherig's disease, also known as ALS or amytrophic lateral sclerosis.
"It's a little scary, but I have my family keeping me grounded," Botwe said. "I have God, I have friends, so I'm pretty comfortable."
The exemplary scholar already has a few college visits planned and will be making a pros and cons list for each college to help whittle down his choices, Click 2 Houston reported.
The 17-year-old credits his success to good old-fashioned hard work and continuously finding ways to better himself.
"You don't have to be a perfect person," he added. "You don't have to be a genius. You just have to be willing to better yourself."
Watch more in the video below.
Source: Atlanta Black Star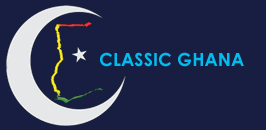 Latest posts by Classic Ghana
(see all)