Jeff Bezos, founder and chief executive of Amazon, announced on Thursday that he will transfer roughly 4% of the company's stock to his wife, MacKenzie, most likely by early July. The couple are in the process of finalizing their divorce.
Those shares are worth more than $35 billion as of 1:30 p.m. Eastern Time on Thursday. That would make MacKenzie the third-richest woman in the world, behind L'Oréal's Francoise Bettencourt Meyers, who is worth an estimated $52.9 billion, and Walmart's Alice Walton, who is worth $45 billion. She would rank as the planet's 26th-richest person, ahead of Nike's Phil Knight.
Jeff Bezos will remain the world's richest person, with a net worth above $110 billion, per early Thursday afternoon stock prices. Bill Gates is the world's second-wealthiest individual, boasting an estimated $99.5 billion fortune.
While still pending, the Bezos divorce settlement will likely be the largest in world history. Other divorces that have resulted in a billionaire spouse include Steve and Elaine Wynn (she received a $1 billion settlement), as well as Bill and Susan Gross (she received a $1.3 billion settlement).
In a statement posted to his Twitter account, Jeff Bezos said, "In all our work together, MacKenzie's abilities have been on full display. She has been an extraordinary partner, ally, and mother."
MacKenzie posted a tweet of her own, saying, "Grateful to have finished the process of dissolving my marriage with Jeff from each other. … Happy to be giving him all my interests in the Washington Post and Blue Origin, and 75% of our Amazon stock plus voting control of my shares to support his continued contributions with the teams of these incredible companies."
The couple filed a petition for divorce on April 4, and they expect an official decree to be issued in early July, they said in an SEC filing that outlined the transfer of shares. The filing noted that Jeff Bezos will continue to exercise voting control over MacKenzie's shares, unless she sells them on the open market or gives them to qualifying nonprofits.
If MacKenzie transfers shares, the recipient of the stock must sign a similar agreement granting Jeff Bezos voting control.
The couple announced their divorce in January, following 25 years of marriage. Their separation stirred a tabloid frenzy, as intimate text messages between Bezos and his romantic partner, Lauren Sanchez, a TV anchor, were leaked by the National Enquirer.
Bezos subsequently published an open letter accusing American Media Inc., which owns the National Inquirer, of extortion and blackmail. AMI has denied wrongdoing.
Bezos also hired a team of investigators to determine who accessed his private messages. His consultant Gavin De Becker ultimately accused the Saudi Arabian government of illicitly gaining access to Bezos' cellphone. Saudi officials have denied that allegation.
Source: Forbes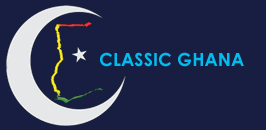 Latest posts by Classic Ghana
(see all)