GHANAIAN Gospel musician, Joe Mettle, has descended on the government for not paying attention to the creative arts industry.
Speaking in an interview with AJ Sarpong on Citi TV's 'Hall of Fame,' he noted that unlike other countries, the Ghanaian government takes from the creatives but does nothing for them in return.
He cited a recent attempt by the Ghana Revenue Authority to tax the works of all creative artists.
"Countries that take taxes from the industry invest back into the industry. So if you are not investing in the industry and you are taking from the industry, you are killing it," he noted.
"What investment would you say the government has made to the creative arts. Tell me. Give me one or two," he added.
Joe Mettle also said that in South Africa there are halls that are built by the state where people who belong to their music association hold events in the halls at fairly good rates. He said in an industry like that, it is not painful to pay taxes.
He demonstrated the high fares event organisers pay to auditoriums for their shows and the high taxes they pay to the government while hosting such concerts.
This is not the first time government has been criticised for not helping the creative sector.
Most stakeholders of the arts have been on the neck of government for failing to fulfil its promise of building nine large seating theatres, setting up a creative arts fund, copyright court, among others.
Joe Mettle, the 2017 Vodafone Ghana Music Awards Artiste of the Year is currently out with his new single titled 'Me Hia Wo Yesu.'
Source: citinewsroom.com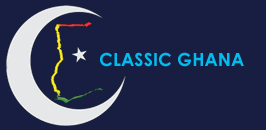 Latest posts by Classic Ghana
(see all)