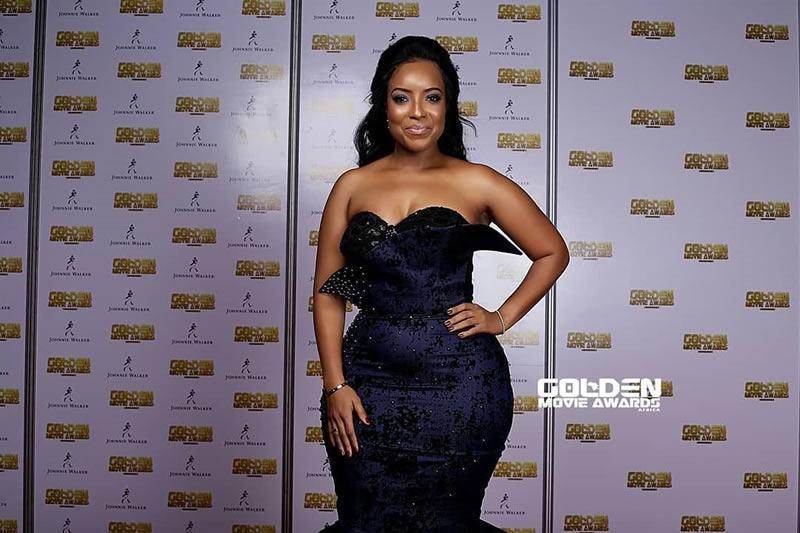 Ghanaian actress Joselyn Dumas has bared her teeth at the organisers of 3 Music Awards for not paying for her services.
Joselyn who hosted the maiden edition of the award in March 24, 2018 together with rapper D-Black took to social media to demand payment for the work she did.
In a couple of tweets, she asked the organisers to honour their part of the agreement by giving her the money.
She indicated that all attempts to get her money from the organisers proved futile, a reason she decided to vent her spleen on Twitter.
"Dear @3musicAwards when you hire the service of a talent and you agree on a payment, you honor your end of the bargain as I honored mine…. no one works for free," she had tweeted.

"We can't even support our own.. yet we sit back and are quick to point fingers and judge especially female entertainers in Ghana. When you work you are expected to be paid!! This cycle of using talent and not paying must stop @3musicawards," Joselyn added.
"Maybe if you pick or answer my calls I won't have to bring it on here @3musicAwards. You want to talk about being professional?? I have been more than patient and civil with Sadeeq and the stories and now my calls are not being answered. It's unfortunate it had to get here," she further stated.
The award which was held at the Fantasy Dome in Accra was organised by 3 Music in partnership with TV3.
Source: Citi FM