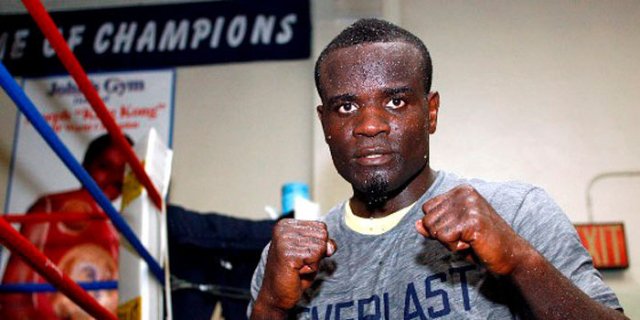 A strong desire to wrap up his career with a major world title is surely inspiring Joshua Clottey's comeback journey which hits another curve on November 28.
He faces Tommy Jacobs in a light-middleweight contest in Birmingham.
Clottey who is now 42, looks trim and ready for any showdown in the ring to help send a message to the boxing world – he is not done yet. In fact Clottey could be competing in the league of greats like Bernard Hopkins the Executioner and George Foreman who became world champions at ages 48 and 45 respectively, if he is successful with earning another major world title.
Clearly, Clottey, who rose to the highest height, now needs to overcome hurdles like Jacobs to achieve his aim.  While Jacobs may not necessarily be a big name in the middleweight division, he could pose as much trouble as any big name can pose on a good day. A win for him will propel him further in the division and add to his aspired pedigree, making it likely for him to go all guns blazing. The Ghanaian former world champion knows what lies in such bouts and seems ready for the challenge.
"I am always ready you know. I am ready to fight this guy.  I am very ready for it, and as it is a comeback fight I want to ensure that I win," he told Joy Sports from his base in New York.
Clottey has won 40 out of his 45 bouts marking a career that started back in 1995. Obviously Clottey's biggest day in the sport was the failed 12 rounds against Manny Pacquiao in March 2010 – a date he craves to repeat to correct the wrongs. However, it doesn't look like the Philipino legend is interested.
Clottey who is Ghana's 8th boxing world champion in history appreciates that's he has travelled a distance away from his prime and wants to be calculated in his movement despite his good form. "It's is my third fight this year and I want to send a message out there. But at the same time, it's all about testing yourself. If you test yourself and you have problems and realize your body can't take anymore, you have to advice yourself."
"I believe my body is ready and I will go out there to get a victory" he added.
Clottey announced a surprise retirement after an impressive performance against Tanzania's Mfaume Mfaume at the Bukom Boxing Arena in Accra. Prior to this bout he had recorded almost four years of inactivity in the ring.
The Hitter as he is known in the ring is admired greatly for his stiff defence where he holds up a double guard and strategically strikes with his powerful right, once he establishes the jab. This could come in handy and help him keep Jacobs at bay throughout the bout.
Clottey has won six out of his seven bouts post Manny Pacquiao.
Source: Jouy Sports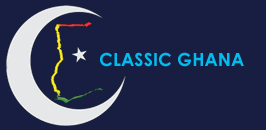 Latest posts by Classic Ghana
(see all)