An Accra High Court judge has registered his displeasure over the manner in which the trial of Aisha Huang aka galamsey queen and four others accused of engaging in illegal mining at Bepotenten in the Ashanti Region was going.
Mr Justice Charles Ekow Baiden indicated to prosecution and defence that he wanted to deal with the case before end of the legal year. The legal year ends on July 31.
According to the trial judge he was not happy with the impression being created about the case adding that the impression was being created as if the judiciary was not working.
"The judicial system is working. The legal system works. The people within are ready to work. Nobody should be taking the court round. I want to expedite action on the matter."
He therefore ordered prosecution to get the rest of their witnesses in court so that defence counsel could cross examine them accordingly.
The court further directed prosecution to get sureties of the Gao Jin Cheng in court to answer questions on the disappearance of Cheng who is one of the accused.
Meanwhile the court has obliged prosecution request to go ahead with the trial in the absence of Gao Jin Cheng who has refused to attend court.
Captain (Rtd) Nkrabeah Effa Darteh, defence counsel concluded the cross-examination of Mr Justice Ato Boandzi, an Immigration officer.
The matter has been adjourned to July 11
Aisha Huang and her four accomplices: Gao Jin Cheng, 45; Lu Qi Jun 39; Habin Gao 26; and Zang Pan 23, have been accused of engaging in illegal mining in the Ashanti Region.
Aisha, aka Yaa Asantewaa, has additionally been accused of providing mine support services without valid licence from the Minerals Commission.
The five, who have pleaded not guilty, are on GH¢ 500,000.00 bail each, with each surety to be justified.
Source: GNA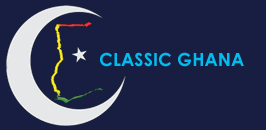 Latest posts by Classic Ghana
(see all)