A 16-year-old girl, who could not endure the pain of seeing her boyfriend in an amorous relationship with another teenager, has allegedly stabbed the man to death at Kade in the Eastern Region.
The suspect, Fremah Asuming, who completed junior high school (JHS) in June, this year, has been placed in police custody to assist in investigations while the body of the deceased, Fred Gagblezu, a 21-year old taxi driver at Kade, has been deposited at the morgue of the Kade Government Hospital awaiting autopsy.
Police briefing
Briefing the Daily Graphic at Kade last Saturday, the Asamankese Divisional Crime Officer, Assistant Superintendent of Police (ASP) Mr Christian Apronti, said Fremah and the man had been in a relationship for some time.
He said around 8 p.m. last Friday, Fremah visited the boyfriend and realised that he was in the bedroom with his former girlfriend, Vida Yeboah, 16-year old JHS dropout, with whom the deceased had a baby girl.
Mr Apronti said Fremah shouted at the top of her voice asking Gagblezu to open the door and when he opened it, he asked Vida to leave the bedroom for Fremah to enter to avoid a clash between them.
Mr Apronti, who is the acting Kade District Police Commander, stated that no sooner had Fremah entered the bedroom than Vida, who was outside the room, heard Gagblezu screaming for help.
Pool of blood
He said Vida entered the bedroom and saw Gagblezu lying in a pool of blood on the floor, struggling and screaming for help after Fremah had stabbed him in the chest with a sharp knife.
The Divisional Crime Officer said the screams of Vida and the deceased attracted many people to the scene and they hurriedly sent Gagblezu to the Kade Government Hospital but he was pronounced dead on arrival by the medical personnel on duty.
He said the people reported the matter to the Kade police who arrested Fremah that night and detained her.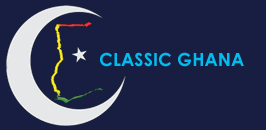 Latest posts by Classic Ghana
(see all)