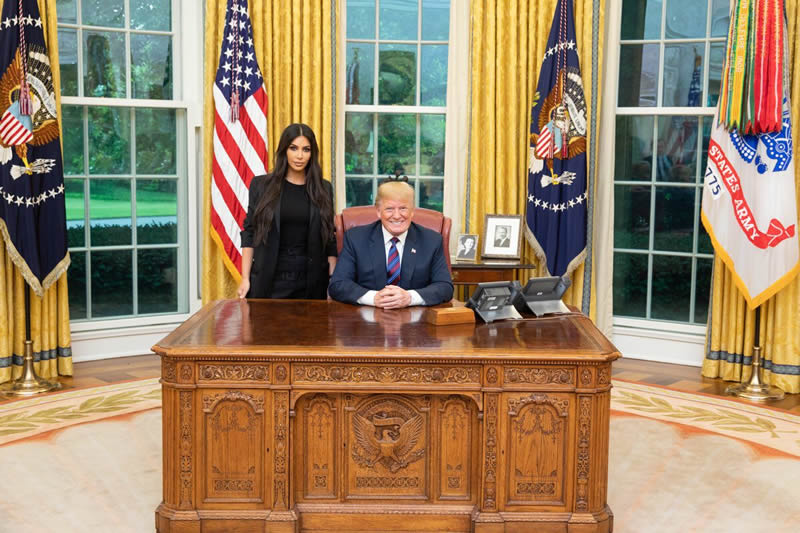 Kim Kardashian West has met President Donald Trump to discuss a potential pardon for a 63-year-old great-grandmother who is serving life in prison.
Alice Marie Johnson has been behind bars for more than two decades for a first-time drug offence.
Mr Trump's son-in-law Jared Kushner has also been speaking with Mrs Kardashian West about the case for months.
Johnson's daughters confirmed today's meeting to BBC News.
President Trump later tweeted that they had a "great meeting".
Why is Kim Kardashian involved in the case?
Johnson's story first caught the reality television star's eye after she saw a short video about the case posted on social media.
Mrs Kardashian West was moved to ask her longtime personal lawyer, Shawn Holley, to take a look at the case and is paying for a new legal team for Johnson.
The reality television star was also able to join forces with Mr Kushner, a senior adviser to the president who has been pushing for federal prison reform.
Mr Kushner's First Step Act, which allots $50m (£38m) for rehabilitative programmes for inmates, passed in the US House of Representatives last week.
According to Johnson's daughters, the process has sped up considerably since Mrs Kardashian West's involvement.
Wednesday is also Johnson's birthday, which Mrs Kardashian West noted in a tweet this morning.
Who is Alice Marie Johnson?
Johnson was sentenced to life in prison without parole in 1996 for a first-time, non-violent drug offence. She was convicted of being a "telephone mule", relaying messages between drug distributors and sellers.
According to her family and supporters, Johnson has been a model inmate who is active in many programmes, including work in the prison hospice. She fit all of the criteria for former President Barack Obama's Clemency Project 2014, but was denied just days before the end of his term.
"This is the last time I'll put my family through the heartache of expectations," Johnson told the BBC at the time.
Despite that, Mrs Kardashian West's interest appears to have revitalised the effort.
Amy Povah, the founder of CAN-DO Clemency, has been advocating for Johnson's release since 2014 and says she has helped collect signatures from 70 organisations who support the pardon, as well as a letter of support from the retired warden of Johnson's prison.
All of that material may be submitted to President Trump.
"She's always stood out to me as being exceptional," says Ms Povah. "She's not bitter or angry, she's this ray of sunshine."
What happens next?
The pardon process is entirely up to the president's discretion, and it is unknown at this point whether he plans to announce a decision to coincide with Mrs Kardashian West's visit.
Many on social media have been critical of Mrs Kardashian West's unlikely role as prison reform advocate and say there are thousands of cases that deserve closer examination, but Johnson's daughters remain hopeful that – at least for their family – the long wait may soon be over.
"We are praying for mercy in my mom's case… that this nightmare is finally coming to an end," Tretessa Johnson told the BBC.
Source: BBC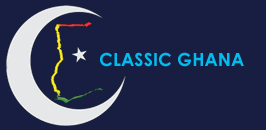 Latest posts by Classic Ghana
(see all)