Kofi Annan was 'an embodiment of peace, an indispensable world leader, and a moral compass of the world,' Asantehene Osei Tutu II, has stated, on Wednesday.
In a tribute read, on his behalf by Daasebre Dr Osei Bonsu II, Omanhene of Asante-Mampong, in honour of Ghana's illustrious son, the Asanteman said he received the news of the demise of Kofi Annan with shock.
Busumuru Kofi Annan was a source of inspiration not only to Ghanaians, but the rest of the world and a great advocate of peace, security, human rights, rule of law and a consummate mediator, he stated.
"Busumuru touched many lives with his graciousness, charisma and commitment to the pursuit of worthy causes, crying for global attention, he stated.
"I, therefore, recall vividly my pride on hearing that Kofi Annan and the United Nations had been rewarded 2001 Noble Peace Prize on the centenary anniversary of that prestigious Award."
He explained that it was that award, which was in recognition of Kofi Annan's humility, selflessness and great contribution to humanity and promotion of peace, which made the Asante Kingdom to confer on him the title "Busumuru", meaning the son of the Golden Stool-an embodiment of the soul of Asanteman.
Busumuru is the name of the golden sword used by Asante Kings to swear allegiance to the Asante Kingdom on their coronation, thus, Kofi Annan made history in 2002 to be the first person to be granted that prestigious title.
Otumfuo Osei Tutu acknowledged the contribution of Kofi Annan, noting that, even after his retirement from active service as the UN Chief, "the global peace icon" led the UN Commission to negotiate peace talks in Syria and many war-torn countries.
He also mentioned organisations that Kofi Annan established to promote peace and betterment of the vulnerable across the globe, including the Kofi Annan Foundation, Africa Progress Panel, Global Commission on Elections, Democracy and Security and Alliance for Green Revolution in Africa.
"Busumuru continued to use diplomacy and advocacy to espouse causes beneficial to the world in variety of fields with great passion and dedication and became an indispensable world leader and moral compass of the world," he stated.
Mr Annan passed away peacefully on August 18, 2018 in the Swiss city of Bern after a brief illness.
He was aged 80.
He was the UN Secretary-General from January 1997 to 2006, leading a number of reforms at the global body.
He successfully negotiated peace deals in many countries plagued with conflicts and wars.
In 2001, he was co-recipient of the Noble Peace Price with the UN.
Upon his retirement from UN, he was appointed as a special envoy to Syria and led UN Commission to negotiate for peace during the Rohingya crisis in September 2016.
He was survived by a wife, Nane Maria Lagergren, and three children, Kojo, Ama and Nina.
Source: GNA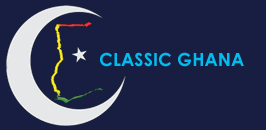 Latest posts by Classic Ghana
(see all)