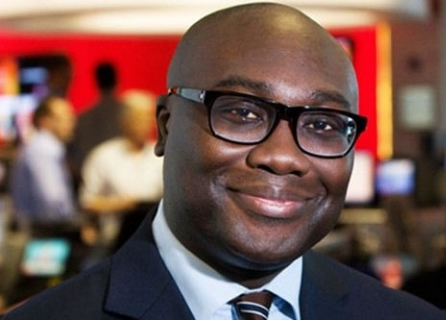 I saw Komla Dumor once a week. He would be leaving as I entered the studio to present the Front Page, my own weekly current affairs programme, which was aired shortly after the news at 8a.m. on Fridays, which meant the Super Morning show was abridged on that day of the week.
Sometimes we would have a quick banter, as he squeezed his frame free from among the studio furniture. Or we would do a quick informal feedback of our respective shows when I was done. Or we would share "10-minute solutions" to all of Ghana's problems — a favourite pastime of "too known" Ghanaians.
We would wonder what it was with the view from above that prevented those up there from seeing what appeared obvious at street level … or from behind the presenter's console.
Awards
In 2001, I received a call from the Ghana Journalists'Association Awards Committee.
The chair of the committee said I'd been nominated for Journalist of the Year. It would be the third time. I said thank you, but I thought the award would better serve its purpose of spurring journalists on if it went to someone else who had never won it.
Komla was first runner-up. The award went to him.
I was happy for him. He acknowledged me in his excellent acceptance speech although I played no part in his award, except vicariously.
He deserved it on his own steam.
But my most significant encounter with Komla predates his days as a big star. It was in 1998. Or thereabout.
Komla had been hosting the Super Morning Show on Joy Fm for a year or so; can't quite recall, but long enough and, more importantly, well enough to have made an impression on me and I believed on a huge number of listeners.
I was working for the BBC then as its Ghana correspondent, reporting primarily for the African Service's afternoon programme, Focus on Africa, and Network Africa in the mornings. Occasionally, if there was a big enough story, usually a regional one coming out of Accra, we would make the World Service.
Source: Graphic Online
Classicghana.com is a platform to informed visitors through News, fashion, photography, lifestyle, beauty, videos, arts & entertainment, and more.
Photojournalism is our main medium of telling news stories to our visitors to inspire our readers.