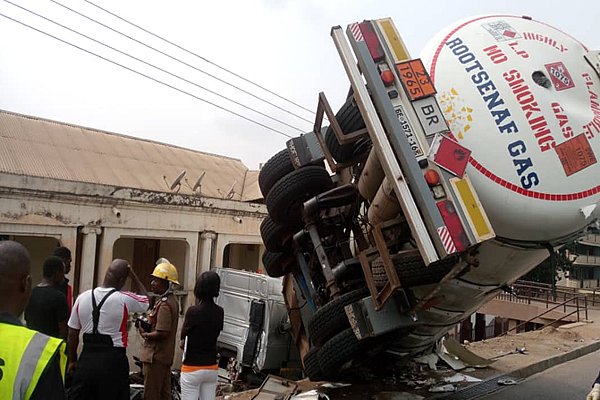 A tanker vehicle carrying Liquefied Petroleum Gas has crashed into a building at CPC Krofrom in Kumasi in the Ashanti Region.
The scene according to the Metro Fire Officer, DO2 Rashid Nissau, has been classified as a high-risk area as the contents of the vehicle threatened to leak.
"Gas is heavier than air so there is likely to be a fire outbreak if there is a source of ignition anywhere," he told Luv FM's Erastus Asare Donkor.
DO2 Nissau said due to the risk involved, schools closer to the scene have been closed, the children sent home and residents have been advised to evacuate their residence.
He explained fire service, police and the National Disaster Management Organisation are trying to find ways of lifting the crashed vehicle without leaking its contents.
He stated, "we were waiting for a truck, but we've gotten an advice from BOST that even if a truck should come, offloading the contents will be a problem because of the position of the valves. The valves have been turned upside down.
However, Mayor of Kumasi, Osei Assibey Antwi, told Erastus, using a crane to lift the truck without emptying the contents can be extremely dangerous "when the chains break in the process, the gas content can spill."
"A bigger tanker is on its way to help empty the gas from this tanker before the cranes will be used," he added.
Mr. Antwi said, "after the truck was reported to have gone off the road, the proactiveness of the fire service helped manage the situation to prevent a disaster."
The fire service personnel are trying to cool contents of the tanker by spraying water hourly on it.
Also, two fire tenders are standing by with foam and water to prevent any fire outbreak.
Source: myjoyonline.com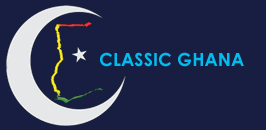 Latest posts by Classic Ghana
(see all)