As humans, we sometimes take certain actions which we wish we hadn't and while some of us call it regrets, actress Moesha Boduong says she prefers to say they are lessons.
According to her, whatever she has been through, both in her career or personal life are the lessons that help to make her a better person.
"I don't have regrets at all, rather I will say they are lessons. The lessons I derived in whatever I went through has over time made me a better person, made me now conscious of the choices I make, what I do, what I say among others.
"As for regrets no, I have none. If I say that, it will be like I'm brooding over them but no, I learn my lessons and I move on," she told Graphic Showbiz recently.
The Bloodline actress also said for all the years she has been in the entertainment industry, 2020 was the year that taught her a lot. According to her, it taught her to be aware of her wellbeing, health, etc.
"With COVID-19 and its attendant restrictions, I had nowhere to go so I took it upon myself to check my health and I realised I needed a lot of rest, I needed to take time and take good care of myself. Apart from that, I saw who my friends really were, the numbers reduced to a smaller circle and I loved it, so peaceful."
"Another thing is that it brought me closer to God, I had time to communicate with Him and I loved every bit of it. This is a lifestyle I intend to keep for a long time."
Moesha Boduong has starred in movies such as Pool Party, Bloodline, Grey Dawn, Rape Case, Amakye and Dede, John and John and Everyday People. However, she is mostly known for flaunting her voluptuous body on Instagram.
Source: Graphic Showbiz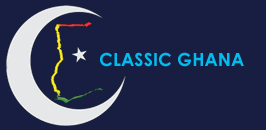 Latest posts by Classic Ghana
(see all)