Ayariwe Ajanaga, 55, from the Kassena-Nankana West District has throughout her entire adult life been engaged in shea butter processing.
Her daily routine is to wake up at dawn to pick the shea nuts, crack them with bare hands, a job she describes as wearisome, but has no other options.
Background
Ajanaga's story is not different from that of the many other women in the Upper East, Upper West and Northern Regions – the small-holder farmer and those into businesses that involve processing.
Efforts at transforming the economic situation of these women would continue to struggle unless they are assisted through technology to change their production methods.
The lack of access to technology makes them to work under unfriendly weather conditions – baking sun.
In the three regions, shea butter, "dawadawa" processing and rice parboiling are among the main economic activities of the women and these procedures are employed – deseeding, shelling and winnowing.
Measures
The baobab fruit, today, is used to prepare fruit drinks that are fast becoming the favourite of many and the process of separating the seeds from the powder used to make the drinks remain crude and primitive.
It is unimaginable that they still go through the drudgery of pounding it with a lot of energy and it is too difficult to manufacture simple tools and equipment that will help take out the drudgery, and bring about production efficiency.
Apart from engaging in primary production – crop cultivation and animal farming, women add value to production in the cottage industry – local cloth weaving, batik, tie and dye and smock weaving.
In the agro processing sector, they are also active – engage in oil extraction, shea butter and dawadawa processing.
Processing baobab fruits, shea nuts and other nuts into any form in the value chain are exclusive tasks for women, which they do manually.
They are exposed to health risks and hazards, such as snake bites, when out there on the fields picking shea nuts.
Challenges
These rural women have limited access to production resources and things are made worse by their lack of access to credit. During the farming period, they till the land, sow the seeds, weed and harvest the crops with very little control over the land they work on, and the type of crop they cultivate on that piece of land.
Their low participation in politics combined with the rural woman's inability to own fertile lands for farming has been pushing wider the gender gap – leaving them not anywhere near their male counterparts.
The stereotyping, the discrimination and the social exclusion are deeply disturbing and do not sit well with the 1992 Constitution.
Reports on implementation of the Ghana Shared Growth and Development Agenda 2013, indicate that strategies implemented under women and governance, with key interventions geared towards empowerment of women and mainstreaming gender are met with challenges as the assemblies are unable to implement gender responsive budgets to support women undertaking processing activities.
This is worsened by challenges in accessing MASLOC loans for the promotion of economic activities.
The Goal 8 of the SDGs encourages investments that would inure to higher productivity, which require diversity and technology alongside innovation, entrepreneurship and growth of small and medium enterprises.
Governmental Mandates
Article 36, clause 1, enjoins the State "to take all necessary actions to ensure that the national economy is managed in such a manner as to maximise the rate of economic development and to secure the maximum welfare, freedom and happiness of every person in Ghana and to provide adequate means of livelihood and suitable employment and public assistance to the needy".
Clause 2 (a) of the same Article instructs the state to take steps to establish a sound and healthy economy whose underlying principles shall include- a guarantee for fair and realistic remuneration for production and productivity in order to encourage continues production and higher productivity,
Clause 2 (b) states that ample opportunity is provided for individual's initiative and creativity in economic activities and fostering an enabling environment for a pronounced role of the private sector in the economy, while the clause (d) emphasises, undertaking even and balanced development of all regions and every part of each region of Ghana and, in particular, improving the conditions of life in the rural areas, and generally re-dressing any imbalance in development between the rural and the urban areas.
Recommendations
The low level of investment and the high level of poverty in the three regions and the debilitating impact on women continue to hinder their progress in spite of the interventions by government and it should not be difficult supporting them with technologies and equipment like sheanut picking tools, rice parboiling equipment and baobab oil extractors.
They should also be involved in taking decisions regarding their technological needs to improve and have rippling effects on family incomes and for Ghana to address the Sustainable Development Goals, especially (Goal 1) that seeks to say "no to poverty".
Failure to promote gender equality would continue to put women at a disadvantaged and worsened situation.
Achieving gender equality (Goal 5) for girls and women is crucial and therefore government's policies need to be coherent to improve the lives of women, if the country's plan for agenda 2030 is to be achieved.
To achieve this, there is the need to calibrate the right policies and to show the political will, to enhance mainstreaming of gender issues in all sectors of the economy.
Conclusion
Using the pronounced poverty in the three regions as test cases for writing proposals for funding by government and NGOs with aim to make things better for the people had always failed because the right strategies – the deployment of effective gender mainstreaming and synchronisation of technology and indigenous knowledge, had been missing.
Source: GNA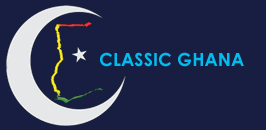 Latest posts by Classic Ghana
(see all)