About 80% of school-going adolescents globally did not meet current recommendations of at least one hour of physical activity per day, according to a study led by the World Health Organisation (WHO).
Key findings of the study which is the first ever global trends report for adolescents is based on data reported by 1.6million 11 to 17-year-old students over a 15-year period, from 2001-2016.
The research shows that physical activity levels in girls and boys aged 11 to 17 years are significantly insufficient to sustain good health; girls' participation in physical activity are especially low.
It has also shown that across all 146 countries the researchers studied, between 2001-2016 girls were less active than boys with the exception of four countries; Tonga, Samoa, Afghanistan, and Zambia.
"Urgent policy action to increase physical activity is needed now, particularly to promote and retain girls' participation in physical activity," one author of the study, Dr Regina Guthold, from WHO said.
WHO recommends to governments across the world to adopt policies that would increase all forms of physical activity, including though physical education that develops physical literacy, more sports, active play and recreation opportunities.
The health organisation also recommends that governments should provide safe environments for young people to walk and cycle independently and freely.
The assessment included all types of physical activity, such as time spent in active play, recreation and sports, active domestic chores, walking and cycling or other types of active transportation, physical education and planned exercise.
Other collaborators of the research study were Imperial College London and the University of Western Australia.
The study was published in The Lancet Child and Adolescent Health journal.
Source: Myjoyonline.Com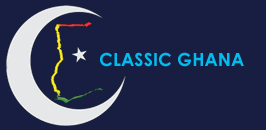 Latest posts by Classic Ghana
(see all)