A 38-year-old man who murdered his stepmother on the accusation of witchcraft in 2010 has been sentenced to death by the Tamale High Court.
The convict, Alhassan Alhassan, also known as Sofo stabbed his step mother, Bibata Alhassan, to death in a bush at Zohe, a suburb in Yendi in the Northern Region.
He was charged with one count of murder but pleaded not guilty to the charge.
The court, presided over by Justice Edward Apenkwa, however, found him guilty and sentenced him to death after nine years of trial.
Facts
According to the Northern Regional State Attorney, Mr Salia Abdul Quddus, the convict lived in the same house in Yendi with his father and the deceased until his father died.
After the death of his father, the convict left the family house and rented another room in Yendi after accusing the deceased of bewitching him, an accusation the deceased vehemently denied.
On March 22, 2010 at about 7.30pm, the deceased went to a nearby bush at Zohe, a suburb of Yendi to attend to nature's call.
The convict, armed with a knife, trailed the deceased, and stabbed her in the chest.
According to Mr Quddus, the deceased in the course of the attack raised alarm for help mentioning the convict's name as her assailant and subsequently fell down and bled to death.
A witness in the matter who was also attending to nature's call nearby rushed to the scene where he met the accused person running away and saw the body of the deceased in a pool of blood.
The witness informed the Assemblyman of the area who in turn lodged a complaint with the police.
The convict was later arrested at Adibo village near Yendi where he was hiding.
During investigations into the matter, the convict admitted the offence and at the completion of investigation, he was charged with one count of murder.
Source: graphic.com.gh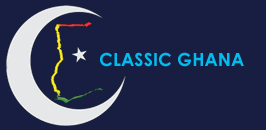 Latest posts by Classic Ghana
(see all)