WHILE fans and followers often put pressure on celebrities to get married, there is also no denying that celebrities can pay the price for it, and actress Beverly Afaglo is an example of this.
Beverly married the love of her life, Choirmaster of Praye fame in 2012, with whom she has two children; and although she takes a lot of pride in her role as a wife and mother, she told the Graphic Showbiz in an interview that her thriving career took a hit after marriage.
According to The Girls Connection actress, producers didn't consider it right for a married woman to play certain roles and that slowed her down.
"Being married definitely slowed me down because some of the directors told me they couldn't cast me for certain roles which I played previously because I'm a wife. I love that they give me such respect but as an actress, it is my duty to act irrespective of my marital status; so if I can perfectly play a role, I don't see the reason why I should not be given the chance," she said.
Beverly disclosed that while dealing with that issue, she also had to deal with rejecting productions that required her services late into the night because of her little children.
"It's not easy at all, especially when I started having babies and had to be with them all the time; yet, a director wants you on set in the evening and you are torn between your family and your work which is also fetching you money.
"Sometimes, I have no choice than to sacrifice my work for my husband and children because they are my priority but now, I'm happy to say that the situation is much better since the children are older so I'm back to working full time," she stated.
The Turn Me On actress said she had been able to find a balance between her family and career because she was blessed with an understanding partner who encouraged her in difficult moments.
"As an actress, it is always best to be with someone who understands your work and will not frustrate you to bow to his rules in the home. If you have an understanding partner, he will help you effectively manage both aspects of your life and there will not be any disagreements," she said.
With kids who don't demand much of her time lately, Beverly is back to serious business and has shot a number of movies in the past year.
Some of the productions are When Daddy Is Away, African Couple, Banks Chronicles, Aloe Vera and her recent work with Smarttys Productions named Greetings from Abroad.
While there has been a recent clamour by players in the movie industry for a Film Village, Beverly rather thinks building cinemas should be a priority because our maintenance culture is poor.
"We haven't gotten to the level of having a film village yet because our maintenance culture is poor, so we can't maintain it. Again, if a film village is built for the industry, people will pay to use them and that's where the problem will start.
"They'll complain that it's supposed to be free and finally abandon it and it will become a white elephant. We rather need cinemas so people can have access to our movies since the purchase of CDs is very low now," Beverly said.
Beverly didn't agree to assertions that the movie industry had collapsed, but rather mentioned that the complaints were just a means for industry players to express and share their opinions for the progress of the sector.
She also entreated Ghanaians to patronise Ghanaian movies since it could go a long way to encourage producers/directors to work on more projects.
"Ghanaians don't love Made-in-Ghana so we must begin to accept our own, patronise it to grow both the industry and the country," she added.
Source: Graphic Showbiz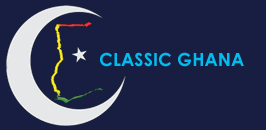 Latest posts by Classic Ghana
(see all)