UNTIL she remarried, actress Bibi Bright was not known for her patience. Very little things upset her and she could not accommodate anyone. But today, she tells Showbiz that marriage has made her very patient and she is happy about that.
"Little things used to upset me and I couldn't live with anyone else apart from myself, but today, I am comfortable with anyone around me. Things that used to upset me no longer do," she said.
According to her, she has realised that patience is everything and she is now mature because of that.
"I am now able to control myself and forget about little things that made me get mad before. I have been able to tolerate my husband no matter the highest provocation," she said.
Bibi Bright says there is no situation she cannot handle now because she has developed a tough skin.
She loves children and she tells Showbiz she would love to have 10 children. "Although I have two kids, my plan is to make it 10 because my husband Akwasi Boateng and I love children. I want to surround myself with my children when I am old," she revealed.
Known for movies such as Lost in His Glory, Promise Beyond, Spiritual Killer, My Home, Leave My Wife, Occult Girl and New Adabraka, Bibi Bright is very hopeful the movie industry will bounce back again.
She was recently almost defrauded by an ECG official who told her changing her prepared meter would cost her GH¢500. Now the angry actress, who is embarking on a "Say no to Corruption" campaign, is pleading with the government to look into matters like this.
This is what Bibi Bright posted on her Instagram page: "I campaigned for this government for change! And change is one thing that #ECGNEEDS!! Stop corruption at ECG!
"The guy told me to do what I wanted and that it would not get anywhere! Obviously he is too comfortable with his ways of corruption! He knows for years that the corruption at ECG has no stop! Let's rise up as a people as a generation and fight corruption! It must stop!!!!"
Source: Graphic Showbiz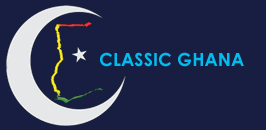 Latest posts by Classic Ghana
(see all)