The Hohoe Municipal Hospital (HMH) is working towards achieving zero maternal death after years of battling the trend.
The Hospital has not recorded any maternal mortality in the past five months, with only three in 2017, Dr Pius Mensah, Medical Superintendent of the Hospital, said at a day's event held under the theme, "Happy Mother, Healthy Baby for All."
"We have delivered more than 1000 women up to date and not lost any of them. We are doing well in this important health indicator of health care delivery and our target is zero maternal mortality for 2018," he said.
Dr Mensah said though the three deaths recorded for 2017 were disheartening, it was the lowest in the 20-year-old history of the Hospital and a "significant point in our journey to the zero target".
He said apart from the significant decrease in maternal deaths, care for pregnant women have improved remarkably over the past year or two, referring only five pregnant women last year.
Dr Mensah said management maintained a stronger commitment to improving maternal health care services thereby building capacity of staff and collaborating with the Municipal Health Directorate to manage community factors that affected maternal healthcare.
He said the hospital also has in place a "robust obstetric emergency system", which ensured 24-hour doctor availability in the labour ward and falling on specialists through tele-consultations during emergencies.
Dr Mensah appealed to stakeholders to provide them with a theatre beds, lamps, anaesthesia machine and patient monitor to equip the operating theatre in achieving zero maternal death.
Dr Timothy Letsa, Regional Director of Health Services, whose speech was read on his behalf, commended the Hospital for reducing maternal mortality from seven in 2016 to three in 2017 and targeting zero in 2018.
He urged other facilities across the Region to emulate their example to reduce maternal mortality in the Region.
Dr Letsa applauded the staff's hard work, dedication and commitment to duty backed by well-thought out pragmatic strategies and the appropriate leadership style of management.
Source: GNA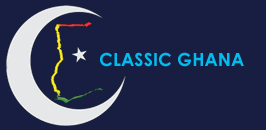 Latest posts by Classic Ghana
(see all)