The Ghana Health Service (GHS) would, from Wednesday, October 17, kick off the Measles-Rubella Vaccination across the country towards the elimination of the childhood killer diseases.
The six-day exercise, which would target children from nine months to five years, is to ensure that those who have never been vaccinated against the viral diseases would be covered, while the vaccinated ones would receive a booster.
Dr John B. K. Yabani, the Acting Deputy Director of Public Health of the Greater Accra Region, who announced this at a regional stakeholders' meeting in Accra, appealed to regional ministers, district and metropolitan chief executives to help in educating and mobilising parents for the exercise.
He said oral Vitamin A supplement, which helps to maintain healthy vision and ensures the normal function of the immune system, among other benefits, would be administered alongside the injectable vaccines.
Dr Yabani explained that for Ghana to eliminate measles and rubella, at least 95 per cent of children must be vaccinated.
However, about 100,000 children, he said, were missed annually during the routine vaccination, which is administered at nine months and repeated as a booster when they reached 18 months.
He attributed the situation to some parents rejecting the vaccination on religious or cultural grounds, ignorance and geographical barriers to health teams and facilities.
Consequently, the health personnel and volunteers to be involved in the impending campaign would operate from both fixed and mobile points, thus visiting schools, markets and hard to reach places.
"Vaccines are very good, and many of us are living testimonies to their efficacy," Dr Yabani said.
"We have seen the benefits of this one since we started in the 1990s and it is very encouraging that since 2003, no measles-related death has been recorded in Ghana. But we must strive to totally eliminate the disease."
In the Greater Accra Region, 773,000 children are expected to be covered during the exercise.
He tasked the media and non-governmental organisations to assist in making the campaign, which would end on Monday, October 22, a complete success.
Both the measles and rubella viruses are transmitted from person to person when infected droplets are inhaled from patients during sneezing or coughing; as the viruses dwell in the mucus in the mouth and nose.
The viruses could also be transmitted from mother-to-child, especially during pregnancy.
Rubella, which is also called German Measles, is passed on during pregnancy through the placenta into the circulatory system of the unborn child, causing either a miscarriage or birth of an infant with Congenital Rubella Syndrome (CRS).
Although Rubella is generally benign, medical experts say CRS in infants is dangerous and can cause complications, including blindness, deafness, mental retardation, heart defects (hole-in-heart) and a host of other conditions – from diabetes to autism (a disorder that affects the social, emotional and behavioural development of children).
Some common symptoms of measles-rubella infections are fever, skin rash, runny nose, cough and red eye.
Source: GNA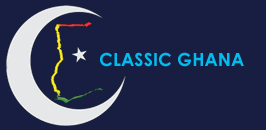 Latest posts by Classic Ghana
(see all)