Lerato "Lira" Molapo, a South African musician and businesswoman, has become the first African to have a Barbie doll made in her image.
This comes as a part of the 60-year anniversary celebrations of the existence of the Barbie doll since its creation in 1959.
Molapo joins the likes of African-American filmmaker Ava Duvernay, American model and actress Yara Shahidi, Ghanaian-British model Adwoa Aboah, NASA mathematician and physicist Katherine Johnson and other women who were picked for being extraordinary role-models for young girls around the world.
Molapo is the first African in the doll's extensive history to have her likeness featured as an inspiration in making of the doll. She considers it an immense honour and is very excited about it.
"I am proud to announce that I have been awarded a one-of-a-kind Lira Barbie doll, as part of Barbie's 60th Anniversary Shero campaign celebrating role models who inspire young girls to be all they can be. I am the very first African to be bestowed with this honour and I'm simply thrilled to be honoured in this way…They gave me a call and I couldn't believe it…. The team worked extremely hard to make my doll- and this is the highest honour BARBIE could give someone," she said.

Molapo is a South African singer born and raised in Johannesburg. Her name Lerato translates to "love" in Setswana, her native language and she speaks four languages.
She studied Finance and Accounting in the university and worked as an accountant to pay for recording time at a local studio where she recorded her first demo at age 18.
After undergraduate school, she continued to work in accounting for two years until she quit her job at age 22 with a detailed 5-year plan to pursue music.
Two weeks after she quit her job, she landed her first deal and later released her first studio album; her roll hasn't slowed down since.
She was signed to Sony Music Africa and released another hugely successful album in 2006. Later that same year, she started her own label, Otarel Music, in South Africa – one of the only two fully black-owned labels in the country – to manage all the business of her brand while outsourcing her publicity and co-producing her own music. In 2011, she launched the label in the U.S.
Source: Face2face Africa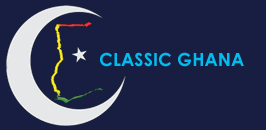 Latest posts by Classic Ghana
(see all)