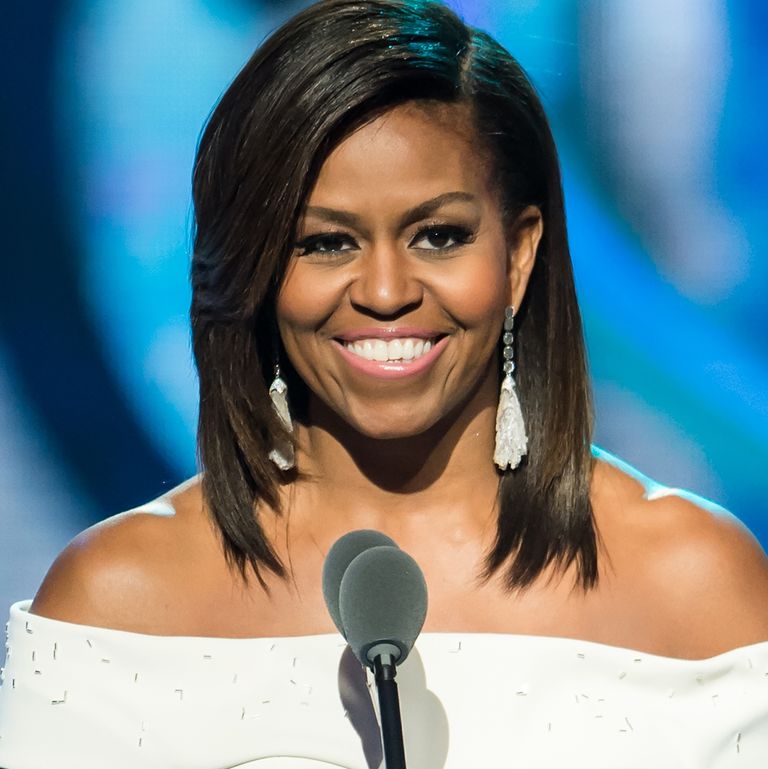 Michelle Obama is a goddamn national treasure (this is a fact, and I'll fight you on it). And just when I thought I couldn't fall more in love with her, the former First Lady went and let her hair down—figuratively and literally—showing off her natural curls, in all their glory, on the recent cover of Essence magazine.
As a curly girl myself, I'm always bowing down to any celebrity (or, you know, public figure/goddess) who chooses to wear her natural curls in the face of straight-hair trends. I mean, #represent, right? And though how you style your hair is a completely personal decision, it's still awesome to finally see Ob
ma's spirals loose and flyin'—a departure from her historically straightened, and equally gorgeous, style.
Though we did see a tiny glimpse of her tight curls in a paparazzi pic last year, her hair was pulled back in a low ponytail, obscuring the magic from the world. But now, we've got a pic for the ages—and for phone screen savers everywhere.
As Refinery29 points out, it's probably not a coincidence that Obama chose to wear her curls around the same time she released her memoir—a deeply personal novel that breaks through the public façade she's had to maintain for so many years. Though, of course, it's possible Obama just chose to wear her curls for absolutely no reason at all, because she's an independent woman who can make her own decisions.
Regardless, I'm not the only one who was pumped to see her hair, as evident by the zillions of Tweets currently blowing up my feed.
Source: Cosmopolitan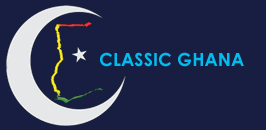 Latest posts by Classic Ghana
(see all)