Mr Joseph Kumah Mackay, the Acting Chief Executive Officer of the Middle Belt Development Authority (MBDA) says the Board and Management are working assiduously to well position the authority as the government's vehicle to push the nation's physical infrastructure development agenda.
He emphasised the authority was also poised to coordinate and implement projects and programmes to tackle the deficit in the country's physical development in a more proactive manner.
"The authority has also prioritized and is currently focusing on branding and staff capacity building, as important tools to push its transformational agenda", Mr Mackay stated when addressing the closing
session of a-four-day staff retreat of the authority, held at Goaso in the Ahafo region.
It was on the theme "building common grounds for rethinking and repositioning for management and staff of the MBDA" and the participants were taken through various topics and exercises to improve their knowledge base, sharpen their skills and to empower them to deliver on the mandate of the Authority.
The tailored-made activities included interactive and participatory learning, physical training aimed at unleashing pent up energies to galvanize and drive organizational transformation and the participants
also visited some projects sites of the authority in the region. Other topics treated included "rallying around a common vision", "strategic direction and priorities", "mission command-a way to lead",
"repositioning MBDA to deliver on its mandate for national development", "internal organizational assessment", "public sector performance management", "compliance requirements for projects
monitoring and evaluation", and "business enterprise development in the MBDA zone"
Mr Mackay reminded and highlighted the mandate of the authority, and asked the management and staff to work hard, saying "we must all be innovative, creative and facilitate team work that would well position
us to achieve our mandate".
Some of the resource persons were drawn from the Public Services Commission, the Ghana Armed Forces, Human Resource Consultancy.
Other facilitators included Madam Joyce Opoku Boateng, the Deputy Chief Executive officer, Legal and Corporate Affairs, MBDA, Mr Vincent Frimpong Manu, the Deputy Chief Executive Officer in-charge of
Operations, MBDA, Mr Alexander Ferkah, the Deputy Chief Executive officer, Finance and Administration, MDBA.
Earlier, the authority paid a courtesy and interacted with Nana Yaw Agyei II, the Paramount Chief of Mim Traditional Area, and also a board member of the MBDA.
Nana Agyei II accompanied the participants to inspect some development projects being executed by the authority in the area.
The MBDA was created by an Act of Parliament, Middle Belt Development Act, 2017, (Act 962) and accented to by the President in June 2017.
It is the main vehicle for the development of the Middle Belt Zone which comprises Ashanti, Eastern, Bono, Bono East and the Ahafo Regions.
By Dennis Peprah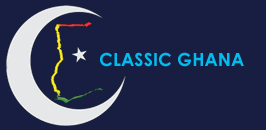 Latest posts by Classic Ghana
(see all)