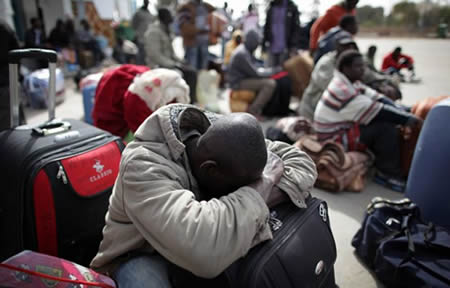 Professor Joseph Teye, Director, the Centre for Migration Studies, University of Ghana, on Friday said the phenomenon of migration has many positive sides that needed to be tapped into for socio-economic development of countries.
He said the 70 per cent of African migrants that shuttled within the Continent and the 30 per cent who migrated to Europe and other countries, all provided opportunities that could be leveraged upon and maximised to the benefit of both the host and source countries.
Speaking at a stakeholder dialogue in Accra, Prof Teye said despite the challenges that confronted countries due to migration, many of the migrants continued to provide remittances to their families back home, to improve livelihoods, diversification of income sources, enhancing food security and human capital development.
Many of the migrants also migrate for educational purposes and to acquire knowledge to support and build their countries.
The "Migration and Social Transformation in Ghana" dialogue was initiated by the International Water Management Institute (IWMI)  to review the issue of migration, particularly, the rural -urban drift  that had been perceived as a challenge for ill-equipped urban spaces in developing countries.
Participants from both state and non-state actors and other civil society and non-governmental groups like the Ministry of Environment, Ministry of Food and Agriculture, CSIR, GIZ, University of Development Studies, and University of Ghana, participated in the dialogue.
Prof Teye said rural-urban migration in Ghana was high because of the factors of inequalities in social infrastructure and other amenities while rural-rural migration was also engaged in for agriculture purposes.
He indicated that more migrants were mostly from the Volta Region and the three Regions of the North, and were mainly male dominated but had also lots of women and some children as well.
He said all the migrants were being driven by social, demographic and economic drivers, contributing to population growth with its attendant challenges.
Prof Teye said it was unfortunate that most African governments do not have clear policies to protect migrants within their countries and therefore urged all governments to dialogue and formulate proper policies to cover internal migrants in Africa.
Dr Olufunke Cofie, Principal Researcher and Head of IWMI West Africa, said the deliberation resulting from the dialogue would help enrich the migration and social transformation programme being pursued by her organisation and subsequently, other national policies.
Dr Liza Debevec, Coordinator of the Migration, Agriculture and Resilience Initiative for Sustainability (MARIS) Network IWMI, said migration was one of the most challenging policy issues facing the world and that the UNFPA had estimated that 244 million people lived outside their country of birth worldwide.
The FAO also estimated that there were a staggering 740 million internal migrants worldwide and said most of the African migrants were received in South Africa and Ivory Coast while Ghana also received its fair share of migrants, especially from Burkina Faso and Ivory Cost as well.
"But we are worried about what happens to the migrants in their countries of abode. IWMI is trying to understand the impact of migration on the source countries as well as those they leave at home, especially women and the elderly.
"We want to know the impact of migration" on livelihoods like Agriculture, climate change and agrarian, and migration and inequalities." Dr Everisto Mapedza, Senior Researcher, Social and Institutional Scientist, of IWMI stated.
He tasked the participants to deliberate on the "good and bad" aspect of migration in Ghana, and to improve them and better the lot of migrants adding that migrants should be seen as great resources that could be well tapped to contribute in building economies.
Dr Alan Nicol, Strategic Programme Leader, IWMI, said governments could for instance look at migrants who especially stayed in slums, and explored and understood how they were working to contribute towards economies.
Source: GNA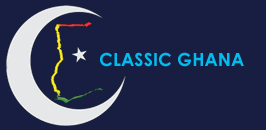 Latest posts by Classic Ghana
(see all)