The audition for the 2018 edition of the Miss Ghana pageant, was held at the Tang Palace Hotel in Accra.
All applicants, who turned-up for the auditioning, were within the required age limit of 18 to 27 years.
Judges of the audition were; Akumaa Mama Zimbi, Ms Inna Maryam Patty, Chief Executive Officer (CEO) of Exclusive Events, Prince Attipoe, Businessman and Showbiz enthusiast and Mr Bimbo Oduro, CEO of Allure Centric.
The applicants, were taken through a screening process, answering various questions as well as exhibition of talents.
A few of the applicants were tensed in their responses to questions, whilst others were articulate in their views about the Miss Ghana pageant and exhibited good eloquence.
Some of the applicants danced and sang to the admiration of the judges, whilst others also showed confidence with humility.
Ahead of the audition, organisers announced that people give applicants must be ready to exhibit philanthropic ethics and be morally grounded in the Ghanaian culture.
The queens were also charged to be ready to uphold and respect contracts, ethics, authority and good corporate governance.
The Miss Ghana event will take place later this year to select a queen who will make Ghana proud at the Miss World pageant.
This year's pageant is supported by Ghana Television, Citi Television and FM, Daily Guide, Spectator, IPMC, Akosombo Textiles, Superlock Technologies, Tang Palace Hotel, Electroland/Samsung, Allure Centric, Modacsky, GTC and several others.
Source: GNA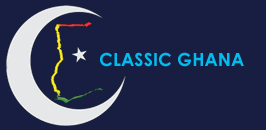 Latest posts by Classic Ghana
(see all)