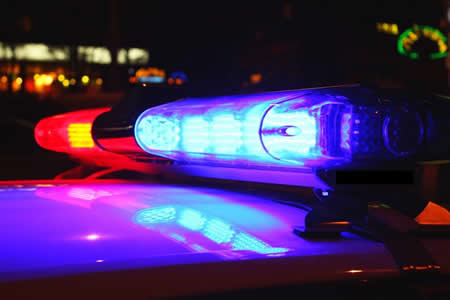 Three policemen were injured and four vehicles damaged when a mob attacked the Adabraka Police Station in Accra last Wednesday.
The mob also dumped the lifeless body of a man — believed to be aged between 35 and 40 years — at the Charge Office of the police station.
As of press time yesterday, the police were yet to establish the cause of the attack.
Investigations were, however, ongoing to establish the link between the attack and a supposed freak incident involving a man who jumped into the Odaw River and died less than two hours before the mob action.
Meanwhile, four suspects, have been arrested.
Attack
The Nima Divisional Police Commander, Assistant Commissioner of Police (ACP) Abraham Acquaye, told the Daily Graphic that the attack on the Adabraka Police Station took place around 5:30 p.m. last Wednesday when a mob, comprising some young men and women, pelted the station with stones as they marched onto the premises.
In the process, he said, the mob vandalised an official police Nissan Navara pick-up, two privately owned Toyota saloon cars and a Daewoo taxi which were parked close to the police station.
He said the Accra Regional Police Operations Unit, the Nima Divisional Police Operations and other patrol teams were called in to bring the situation under control, but before the patrol teams arrived the mob had left.
The body of the dead man, who was later identified only as Sammy, was conveyed to the Police Hospital mortuary for autopsy.
Suspicion
Mr Acquaye said earlier at about 4 p.m. that same day, a policeman (whose name has been withheld by the police) had gone to a garage at Odawna, a community within Adabraka, to take delivery of his vehicle which he had taken to a mechanic for repairs.
He said as the policeman walked towards the garage, an unidentified man jumped into the Odaw River, seemingly on seeing the uniformed policeman.
The Nima Divisional Police Commander said the policeman suspected that the man thought that he (the policeman) was there to arrest him.
Almost immediately after the man jumped into the river, Mr Acquaye said, a group of young men emerged from the community, assaulted the policeman and tore his uniform.
He was, however, rescued by two of his colleagues and he later reported the incident to the Adabraka Police Station, claiming that he could identify his assailants.
Mr Acquaye said investigations were underway and the police had mounted a search for the perpetrators.
Source: Graphic Online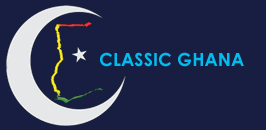 Latest posts by Classic Ghana
(see all)