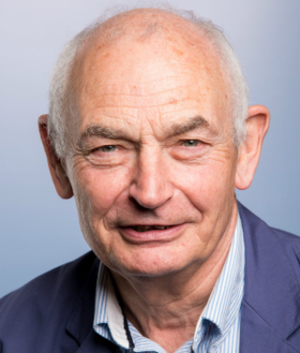 Professor David H. Molyneux, Senior Professorial Fellow of the Liverpool School of Tropical Medicine, has called for the shoring up of financial resources and activation of systems for researches on new drugs, diagnostic tools and increased surveillance to stem the menace of Neglected Tropical Diseases (NTDs).
He said that had become necessary towards the control, elimination and eradication of NTDs to facilitate the achievement of Universal Health Coverage (UHC) and attainment of the Sustainable Development Goals (SDGs).
Prof. Molyneux was speaking at the Fourth University of Health and Allied Sciences (UHAS) Leadership Lecture Series in memory of late President, Professor John Evans Atta-Mills at the main campus of the University, under the main theme, "Neglected Tropical Diseases: The Evolution of a new paradigm in health and development".
He said NTDs should be an agenda for actualizing Agenda SDG 2030 timeline and entreated all stakeholders to view the disease through the lens of poverty, equity and gender, strengthening health systems, human rights, innovation, time-scale to new product development, increased advocacy and linkages to other diseases for UHC.
World Health Organisation has classified over 20 diseases as NTDs including: Chagas, Schistosomiasis, Ascariasis, Trachoma, Dengue fever, Leprosy, sleeping sickness, Leishmaniasis, Lymphatic filariasis, Onchocerciasis (River blindness), Yaws, Buruli ulcer, Rabies, Tapeworm, Dracunculiasis, Scabies and Hookworm with Rabies and Snake bites being the latest additions.
Global leaders including Africa have reinforced their standing in relation to eradicating the disease including increased funding and tracking, in line with the WHO roadmap dubbed the London Declaration of NTDs, which among others is prioritising a sustained and expanded measures to detect, prevent and control the disease by 2020.
NTDs are a group of diseases affecting one billion of the world's poorest and most marginalized people, including 650 million people across Africa.
They sicken, disable and disfigure victims, keeping children out of school, parents out of work and communities in endless cycles of poverty.
Prof. Molyneux mentioned security and conflict issues affecting access to health systems, government's lack of commitments required to recognize NTDs poverty linkages, risks of resistance to drugs and insecticides, limited capacity of health professionals as some challenges to the progress of control and elimination of NTDs.
He said inefficiency and waste in the supply of drugs from budget allocation to consumer continued to decline from USD90 to USD12, resulting in inadequate buying practices, non-compliance by patients, irrational prescriptions, procurement and distribution difficulties and qualification problems.
Prof. Molyneux called for policy focus on the 'bottom billion' poorest, who were most at risks, quoting a LANCET statistics depicting Only 0.6 per cent of Overseas Development Assistance for NTDs, though such diseases affecting one billion poor people.
He said some progress had been made in eliminating Filariasis in China, Onchocerciasis in West Africa and Chagas in the Americas, stressing sustained collective efforts could stem NTDs.
Professor John Owusu Gyapong, Vice-Chancellor, UHAS said the Leadership Lecture Series of the University was to encourage students aspire to higher laurels and activate mentorship systems that would develop the capacity of students and health workers to reflect on the core values of the health profession.
He said the institution of annual lecture series as part of the academic calendar of Universities nationally and globally was to acknowledge people's values, celebrate their hard work, maintain and protect their intellectual property.
Prof. Gyapong described late JEA Mills as an academic icon, a statesman, a political leader, a Ghanaian and global luminary of law and tax, who established UHAS in 2011.
He called for flexibility in the use of targeted funding lines by health professionals, for instance the disbursement of the Global Funds towards the management of malaria, tuberculosis and HIV and AIDS insisting that NTDs management could be integrated into healthcare services to achieve the Universal Health Coverage.
Present at the lecture were Governing Council members and Chair, Justice Jones Mawulorm Dotse, Justice of the Supreme Court of Ghana, people from academia and health, Dr Archibald Letsa, Volta Regional Minister and his Deputy, Reverend Johnson Avuletey and students from UHAS and Senior High Schools in the Ho Municipality.
Source: GNA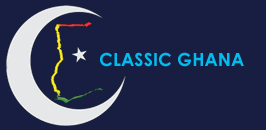 Latest posts by Classic Ghana
(see all)