Charity Kissi, the 39-year-old woman who had to crack stones at a stone quarry in Omanjor to make a living, has known no peace since her story was published in the Daily Graphic on Thursday, June 20, 2019.
She has been thrown out of the stone quarry by the owners who accused her of teaming up with the Daily Graphic reporter and an unnamed Roman Catholic Church which had a standing dispute over the quarry land with its owners.
On the Saturday after the publication, Charity said her husband picked a quarrel with her and slapped her.
Other workers have also become hostile to her, accusing her of being the cause of losing their source of livelihood, since work in the quarry has been suspended.
"They asked me whether I was the only one suffering in Ghana," Charity told this reporter in a follow-up interview.
Charity said she had not found it easy living in the family house since everyone quarrelled with her saying she had acted like an illiterate and disgraced the family.
Pressure from husband
Charity says her husband has constantly accused her of disgracing him and putting his name out there in the media.
"My husband says I have disgraced him and what I have done will make my rivals mock me. He says he will not spend a penny on me and the children anymore so I should go and seek support from those whom I expected to come to my aid after the publication," Charity said.
"He cursed, insulted and swore that until his father's ghost kills me, he will never be happy," she said.
Charity said her husband branded her entire family as illiterates and attributed it to the reason why she allowed her story to be put into the public domain.
Reaction from her church
The reaction from the headquarters of her church was no better. She was queried for granting the interview.
The local elders at her branch have, however, shown solidarity with her recently, saying she had done no wrong by telling her story because as a Christian, she has faith and hopes to make her life better.
According to Charity, the elders have pledged to defend her when they are called for a meeting at the headquarters.
Upkeep of children
"Now my children are all at home with no one to cater for us, since I can no more go to the quarry to crack stones. I am struggling to take care of them because there is no helper from anywhere, not even my family," she stated.
Charity said the children could no longer go to school as a result.
"I tried frying yam but yams have become expensive so I am unable to go to the market to buy some since I have no money on me," she added.
Leaving home
Charity said in order to have her peace of mind, she had to go back to her parents in the village and that might bring an end to the education of her children.
She said presently, every passing day in the family house came with fresh trouble. She is unable to hold back her tears when family members remind her of "the disgrace" she has brought the family.
Currently, her only support base is a friend who visits her daily to comfort her with the hope that God will provide a lasting solution to her woes and grant her the joy that she deserves.
Background
Charity Kissi is a 39-year-old mother of four children whose husband was not adequately catering for their children and had to work in the stone quarry to make that possible.
Source: graphic.com.gh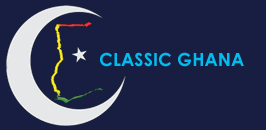 Latest posts by Classic Ghana
(see all)