Moree in the Abura-Asebu-Kwamakese District in the Central Region is under siege from sea waves.
Last Sunday the sea waves swept away part of a 15-room house along the beach, displacing 15 persons.
Three other homes with dozens of people are also facing the threat of being washed away.
The Assembly member for the Moree Old Court Yard Electoral Area, Kakra Boison, says he has sent out a "save our souls" call for attention and support to help protect the ancient coastal community.
He indicated that there was an urgent need for the government, all interested parties and institutions who want to help to come to their aid.
"We used sandbags to help stop the sea invasion but it was no match for the sea. It's coming and we have to urgently work to stop its impact on the people," he stated.
A victim of the marauding sea waves, Hannah Bentum, and her five children whose room has been destroyed is currently staying with family members at another side of the house that still stands dangerously and is vulnerable.
Speaking with the Daily Graphic, she said she would be glad if she was assisted to relocate.
NADMO
The District Director of the National Disaster Management Organisation (NADMO), Semaila Kabore, after assessing the situation, said the incident was due to the activities of the sea extending its boundaries.
"This has been gradual but now it must be looked at," he stated. I have made a report to my bosses and I am waiting for a response," he added.
He said the construction of sea defence walls in Cape Coast and Anomabo had increased the impact of the sea waves in some adjoining communities, including Moree.
The situation, he indicated, had been further exacerbated by sand winning activities in some of the communities.
Community action
In the interim, the assembly member said he was organising for two truck loads of boulders to be placed along the shores to prevent any further onslaught on the houses along the beach.
"We cannot wait for casualties to occur before we take action," he surmised.
He appealed for support from indigenes from Moree to help safeguard the community.
Moree and Ekon, both coastal communities, have suffered the impact of rising sea levels for several years now.
SDG goals
While the SDG Goal 13 targets the improvement of education, awareness-raising and human and institutional capacity on climate change mitigation, adaptation, impact reduction and early warning, it is critical to look microscopically at the coastal communities in developing countries such as Moree and empower them to reduce the impact on livelihoods and socio-economic and cultural lives.
The International Council for Science has, among others, called for a specific sustainable development goal for ocean and coasts to, among others, work to use mitigation and adaptation strategies, innovation and sustainable development to build resilient coastal communities by sharing benefits and responsibilities.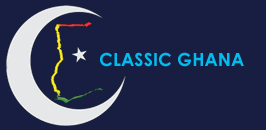 Latest posts by Classic Ghana
(see all)