The Ministry of Food and Agriculture (MOFA) has banned the movement of poultry, especially from one poultry production base or farm to another, to prevent the further spread of the bird flu, which has hit a number of regions.
Poultry farmers have also been urged to disinfect their farm houses, and also take every measure necessary to ensure, that their birds do not get infected by the flu.
Mr Tanko Bagbara, the officer in charge of public relations at MOFA, told the Ghana News Agency that the directive formed part of measures the Ministry was taking to curb the flu.
He urged poultry farmers in the country to comply with the directive for their own good, adding that failing to adhere to the directive would only increase the risk of the flu spreading to other uninfected farms.
Mr Bagbara said poultry farmers should report any signs of sickness they see in their birds to the veterinary services, and also endeavour to abide by the directives and advice of the Ministry for their own good, as well as the good of the country's poultry industry.
He said the MOFA was also putting place in all measures to ensure the quick curb of the situation.
An outbreak of bird flu in the country has led to the death of almost 12,000 birds, whilst the affected farms have been quarantined to stop the spread.
Source: GNA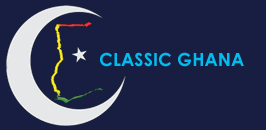 Latest posts by Classic Ghana
(see all)