Dancehall act MzVee believes the country's music industry will come back stronger after the coronavirus pandemic.
Speaking exclusively with JoyNews' Becky, the 'SHERIF' hitmaker was optimistic things will go back to normal.
She said "a lot of musicians are releasing songs and music video which are keeping people entertained.
"I think the music industry after Covid-19 will bounce back, maybe not as soon as expected because of lack of money in the system but after sometime when that is sorted, I think the music industry will be sorted one hundred percent.
"I believe this period has given us the opportunity to think deep to find ways of creating works on various online platforms to sustain interest and keep our audiences entertained and I believe once we are hopefully back to mainstream activities, this new aspect will be a bonus in preparing us for the future"
The "Hold me Down" singer was also happy about the gains Ghana has made when it comes to combating the virus that has currently infected 5,638 people and killed 28 others.
"I think we are doing well as a nation in educating the public on the coronavirus. Education does not end. We just have to keep making more noise about it especially to our brothers and sisters in the rural areas who do not have access to TV and all these gadgets that will bring the news to them.
"So we need to just keep reminding people because we tend to forget how serious this is but I think we are doing well as a nation in controlling the spread of the virus" she added.
MzVee, is a Ghanaian singer, Afropop, dancehall and R&B artiste. Her debut solo album features several hit singles including 'Borkor Borkor', 'Natural Girl', and 'Dancehall Queen.
Source: Myjoyonline.com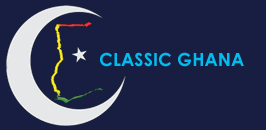 Latest posts by Classic Ghana
(see all)